Sanwo-Olu reiterates Lagos partnership with Norwegian Govt, companies
We'll contribute to Energy Transition Plan — Foreign Minister assures LASG
Lagos State Governor, Mr. Babajide Sanwo-Olu on Tuesday   reiterated the State Government's commitment to further develop relationships and build partnerships with the Norwegian Government and companies in the area of energy, infrastructure and technology to create a thriving economy.
The Governor said his government is committed to ensuring clean energy, providing infrastructure, and investments in the technology, health, and educational sectors so that the state can continue to remain resilient.
Governor Sanwo-Olu spoke on Monday when he received the Norwegian Minister of Foreign Affairs, Anniken Huitfeldt and her entourage, on a courtesy visit at the Lagos House, Marina.
He said the state had been pushing itself to tackling all its challenges, especially the ones that had affected its Gross Domestic Product over the years and appreciated Lagosians for believing in his administration.
"We have created an economy where investment is real, where there is the ease of doing business, both local and foreign, and they can believe in the stability of the State. Yes, we are sub-national but we want to continue to remain the destination of choice for investors. So, we are open to investments in new areas, especially in technology, which is one area, in which we know that all the unicorns have a career in Lagos. We want to become the destination, where people can come and sort resources in terms of the skills that are required.
"We know that Norway, Finland and few others were the powerhouse for technology at a time but Nigeria also, especially Lagos, wants to develop that capability that we must be big, large and technology companies require young people who can actually come here and take charge. These are some of the economic drivers that we will see and we will continue to push in the next couple of years for our government so that the city can continue to remain resilience, forward-looking, and a safe home for all of the residents, citizens, and international markets and audience."
Governor Sanwo-Olu, who appreciated Huitfeldt for congratulating him on his re-election victory, thanked every Lagosian for believing in his administration and giving him the democratic power to run for another four years.
"We are happy that at the end of the (gubernatorial) elections, the voice of the people, especially Lagosians was very loud and clear, and they gave us an overwhelming majority. It wasn't an election in which anybody was in doubt. It was indeed a landslide victory; thanks to every Lagosian for believing in us again and giving us the constitutional and democratic power to run for another four years. We feel very humble," he said.   Speaking earlier, the Norwegian Minister of Foreign Affairs, Anniken Huitfeldt, also reinstated her country's support and cooperation toward Energy Transition Plan in Nigeria, particularly in Lagos.
"We are trying to do our best to support and improve the cooperation between the two countries in the area of Green Transaction. We will like to contribute to your action plan. We are looking forward to more business opportunities and areas we can collaborate with you," she said.
She also congratulated Governor Sanwo-Olu for being re-elected by Lagos residents during the March 18 gubernatorial election.
Huitfeldt was accompanied by Norway's Ambassador to Nigeria, Mr. Kuit Eiliv Lein; Director General, Ministry of Foreign Affairs, Mr. Vebjorn Dysvik; Norwegian Consul General in Nigeria, Taofik Adegbite; Deputy Director, Ms. Nini Halle; Senior Adviser, Ms. Ane Lunde and other top government officials from Norway.
Divestments: Foreign investors cite harsh operating environment as reason for exit, pull out N310bn assets
Foreign investors have cited a harsh operating environment as reasons for their exit from the Nigerian market.
Recall that President Bola Tinubu had in his inauguration speech in May and also in August assured investors of his dedication to revitalising the nation's economy by intensifying the removal of all bottlenecks obstructing efficient business establishment and management in Nigeria.
However, since the President came on board, the country has witnessed over four major foreign investors in the manufacturing and oil and gas sector exiting the country in droves citing high operational costs and unfavourable business climates as some of the reasons for their exit.
The latest exit announcement was made yesterday by Procter & Gamble (P&G) a major global player in the Fast Moving Consumer Goods (FMCG) segment and Equinor, another global player in the upstream oil sector.
With these new exits, Nigeria's economy is expected to lose $335 million (about N310 billion) in Foreign Direct Investments (FDI).
The amount represents the combined assets value of the two companies.
Procter & Gamble (P&G), an American multinational consumer goods company, says it has plans to transition from local production to solely importing its products as the firm winds down its on-ground presence in Nigeria.
Equinor is exiting after selling its Nigerian business, including its share in the Agbami oil field to Nigerian-owned energy company Chappal Energies.
Explaining the decision, Chief Financial Officer, P&G, Andre Schulten said the decision is a result of "the challenging business environment in Nigeria, as well as the difficulty in creating US dollar value."
On his part, Equinor's Senior Vice President for Africa Operations, Nina Koch, in a statement, said, "Nigeria has been an important part of Equinor's international portfolio over the past 30 years.
"This transaction realises value and is in line with Equinor's strategy to optimise its international oil and gas portfolio and focus on core areas."
In the second half of this year two other major multinational companies, GlaxoSmithKline, GSK, Consumer Nigeria Plc and Sanofi-Aventis Nigeria Limited, a French pharmaceutical company, pulled out assets estimated at over $800 million from Nigeria, citing harsh operating environment.
Meanwhile, the Nigeria Employers' Consultative Association (NECA) has blamed stringent regulatory and legislative activities, insufficient infrastructure, and policy inconsistencies for the difficulties faced by businesses.
Reacting to the exit of Procter & Gamble, P&G, NECA's Director-General, Adewale-Smatt Oyerinde expressed dissatisfaction with the news.
He however, commended the Federal Government for supporting the Small and Medium Enterprises, SMEs, and manufacturers through the disbursement of the N125 billion Presidential Palliative Programme.
The DG said, "NECA commends the Federal Government for supporting the Small and Medium Enterprises (SMEs), and manufacturers through the disbursement of the N125 billion Presidential Palliative Programme.
"This strategic intervention is a proactive step in mitigating the impact of the multi-dimensional challenges currently being faced by businesses. It strongly emphasised the immediate need for decisive measures to halt the ongoing trend of companies divesting from the country.
"While we commend the Federal Government for the disbursement of the intervention funds, we urge a quick and definitive action to arrest the continuous exit and divestment of legitimate organizations in Nigeria.
"In the last few years, hitherto strong brands like GSK, Nampak and now P&G and some other local brands have either closed shop or divested fully or partially. These regrettable departures will persistently undermine the Federal Government's efforts to attract Foreign Direct Investment, rendering its initiatives highly ineffective.
Highlighting the probable factors behind these business closures, the NECA boss asserted "that the challenging business landscape, marked by stringent regulatory and legislative activities, insufficient infrastructure, and policy inconsistencies, all conspired to exacerbate the difficulties faced by businesses.
"When established global brands like P&G cannot survive the environmental and regulatory onslaught, it is worrisome how many more businesses will capitulate.
"Regulatory bodies tasked with fostering business growth persist in prioritising revenue generation at the expense of their core mandate, while legislators, in the guise of oversight functions, consistently create impediments for organized businesses, hindering their operations.
"The contradictions and self-disruptive tendencies of many federal and state Institutions can only be imagined, as they negate the efforts of the President to attract Foreign Direct Investment."
NECA implored President Bola Tinubu, as well as the Minister for Finance and the Coordinating Minister of the Economy, "to prioritise the survival of local businesses as the primary step before actively seeking Foreign Direct Investment.
"We advocate for the 2024 Appropriation Bill to address crucial infrastructural requirements conducive to business expansion, laying the groundwork for a prosperous nation.
"Additionally, he underscored the necessity of focusing on comprehensive tax reforms and addressing the challenges related to FOREX and exchange rates with a sense of urgency."
CBN reviews service charter to drive ease of doing business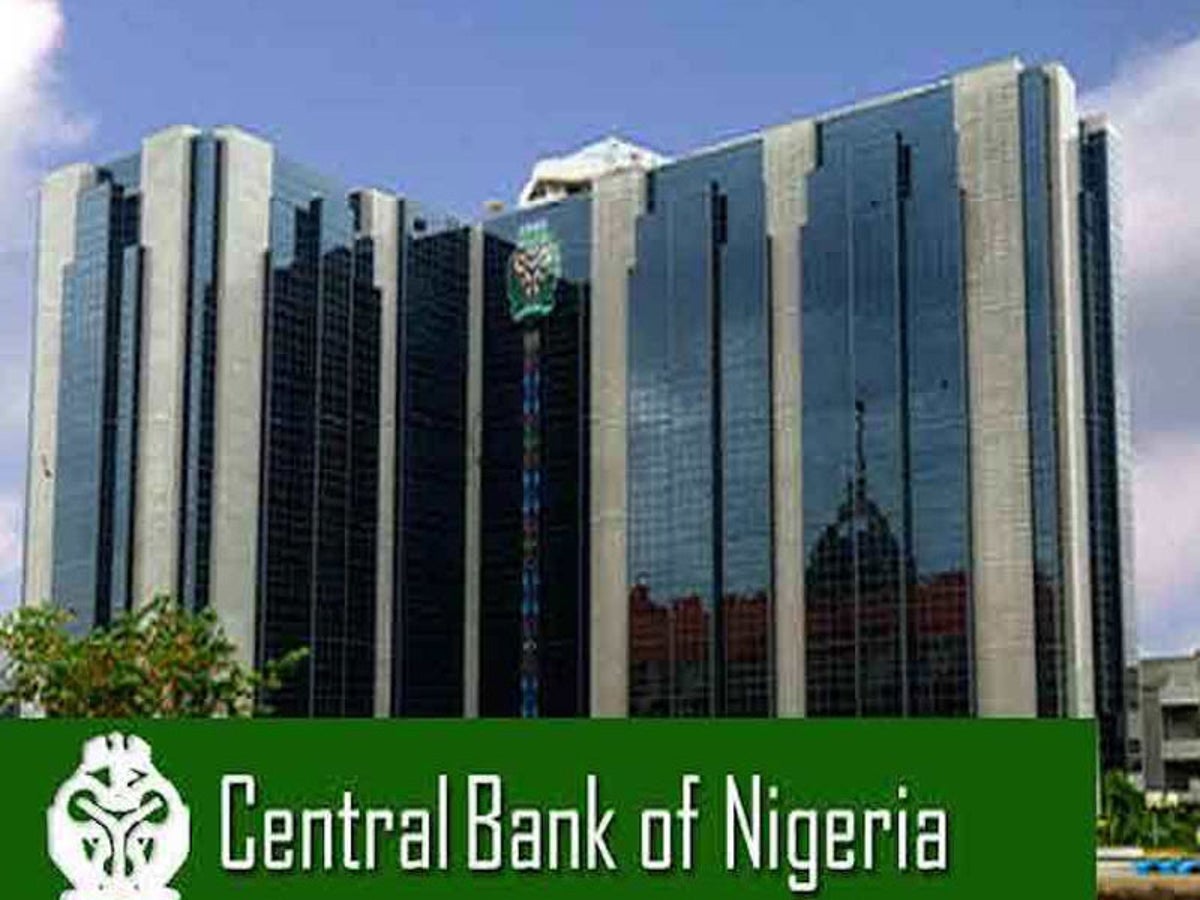 By Sodiq Adelakun
In a significant move to bolster the ease of doing business in Nigeria, the  Governor of the Central Bank of Nigeria (CBN), Mr. Yemi Cardoso, has officially approved a revised "Service Charter" for the nation's apex bank.
This strategic initiative is a direct response to the mandates of the Business Facilitation Act 2022, which aims to streamline business operations and enhance customer service delivery across the country.
The CBN announced on Thursday that the newly reviewed charter is designed to establish a clear framework for interactions between the bank and its external stakeholders. By adhering to the provisions of the charter, the CBN commits to aligning with the directives set forth by SERVICOM, the government agency responsible for promoting efficient and effective service delivery in public offices.
The implementation of the service charter is expected to mark a new era of transparency and accountability in the CBN's operations, ensuring that the bank's services are delivered in a customer-centric manner.
This development is anticipated to have a positive impact on the Nigerian business landscape, fostering a more conducive environment for both local and international investors.
Governor Cardoso's endorsement of the service charter underscores the CBN's dedication to upholding the principles of the Business Facilitation Act 2022 and its commitment to driving progress in Nigeria's economic landscape.
"The document clearly outlines the bank's mandates, vision, mission, and core values.
"It contains the list of services offered by the bank through its various departments and the service standards for each service.
"The service charter also includes a standardised customer complaints form for reporting service failures as well as a mechanism for addressing failures in any of the bank's services," it stated.
It added that the service charter reiterated CBN's commitment to effective and prompt service delivery to its stakeholders and to its customers.
"It enables our customers to know the range of services provided by the bank as well as the standards at which these services would be provided.
"It equally states redress procedures in the event of service failure from any of our service windows.
"The charter applies to all stakeholders and customers of the bank," it stressed.
In the foreword to the reviewed document, Cardoso reiterated CBN's commitment to providing more responsive and citizen-friendly governance through quality service delivery that is efficient, accountable and transparent.
At UBA Business Series, e-commerce owners urge SMEs to prioritise delivering value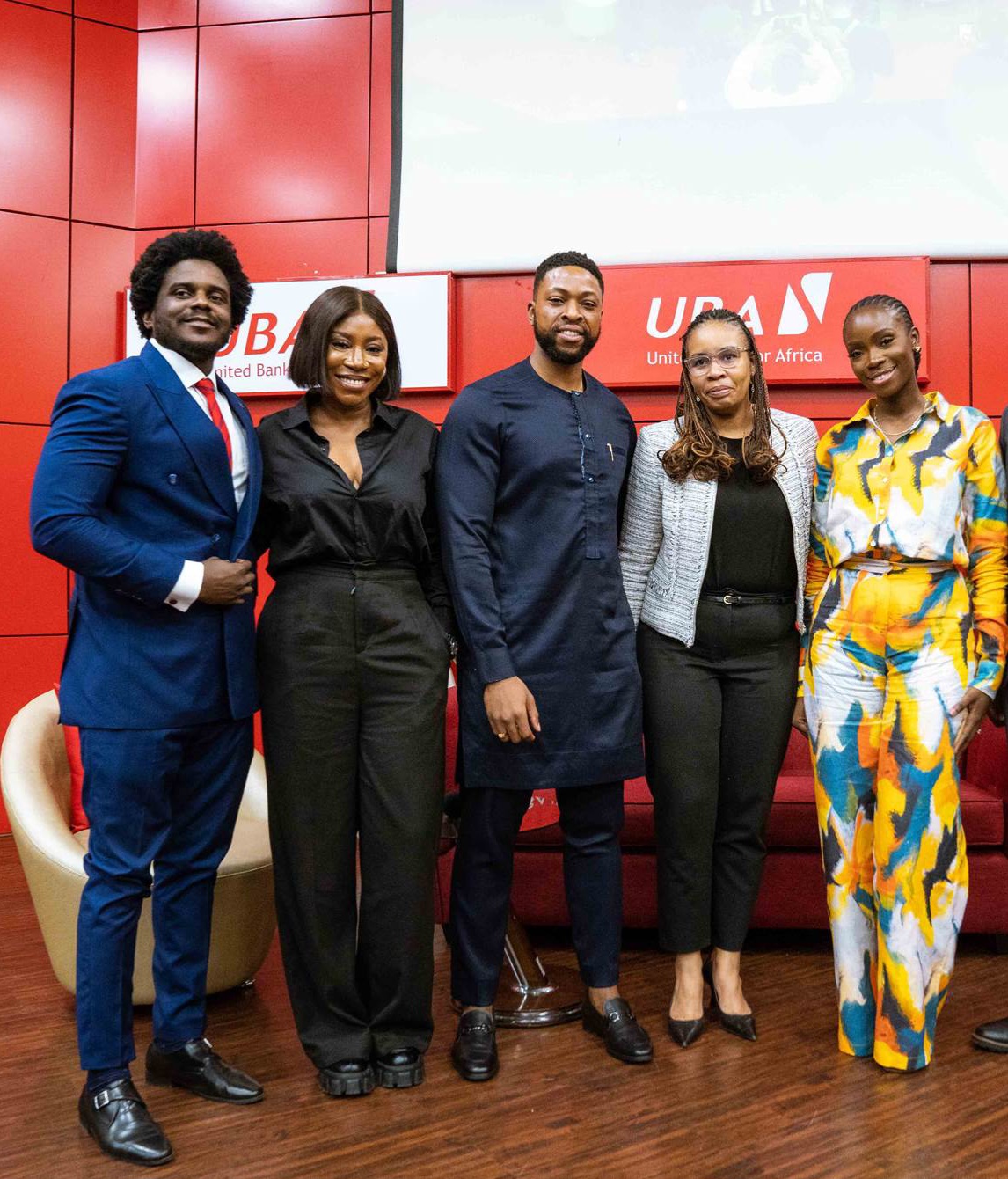 Seasoned business  owners have advised Small and Medium Scale Enterprises (SMEs) owners and operators on winning tips that will help them run successful online businesses especially in the face of growing competition and challenging business terrain.
Speaking during the United Bank for Africa (UBA) Business Series hybrid event at the bank's Head office in Lagos on Thursday, the entrepreneurs and E-commerce experts agreed that SMEs should start small and offer value-added services to their customers as these are essential factors to help them grow their businesses into successful empires.
The Chief Executive Officer, Konga.com, Nnamdi Ekeh, the Founder/CEO RenDoll Fashion Brand, Reni Abina, and Media Personality & Entrepreneur, Kaylah Oniwo were panellists at the event who spoke on the topic; E-commerce: the Effects of Online Retail.
"There is a need for proper documentation. Data is very important for business growth, as it gives you your conversion rates, and lets you know what to do to improve these rates to boost business patronage," Ekeh said, as he emphasised that boosting security as regards payment options is also very important.
On her part, Abina advised E-commerce business owners and prospective owners to make use of reputable online influencers to promote their businesses, as she said, "It is important to find influencers in your field that are fitting to your brand and the kind of business you do."
"It is important for business owners to know how their brands are being positioned; remember to track your growth properly as this will help you to know what you are doing right or wrong at every point in time," Oniwo stated as she pointed out that the need for business owners to take the storytelling element of their business very important.
Together, all the speakers at the event noted that business owners should ensure that their businesses are duly registered, with functional business accounts as this gives a large amount of credibility to the company.
Speaking earlier, the Group Head, Marketing and Corporate Communications, Alero Ladipo, said UBA organises these business series frequently as they go a long way towards equipping customers with the much needed strategies to help build their businesses.
She said, "This year alone, we have had several conversations around business and health, personal finance and now, we are talking about e-commerce. To us as a bank, it is important that we have these conversations and the topic for this session is E-commerce, and is very important as we wrap up the year, because this is the season for giving and a lot of buying and selling will be going on during this period.
"As a financial institution that cares about its customers, UBA is interested in bringing in great speakers, experienced business people and thought leaders to educate its customers and Small business owners as they can then take the points discussed in these series and work with them to improve upon and positively impact their businesses," she stated.
United Bank for Africa is one of the largest employers in the financial sector on the African continent, with 25,000 employees' group wide and serving over 35 million customers globally. Operating in 20 African countries and in the United Kingdom, the United States of America, France and the United Arab Emirates, UBA provides retail, commercial and institutional banking services, leading financial inclusion and implementing cutting edge technology.