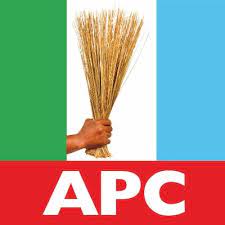 …Lawal Enjoins Police To Keep Peace At Guber Tribunal
All the members of the state party executive officers, 69 local government chairmen and the party local government chairmen of the Osun State chapter of the All Progressives Congress (APC) have passed a vote of confidence in the leadership of the recently ratified Acting State chairman of the party, Sooko Taju Lawal.
The motion was moved by Honourable Goke Odetunde, the chairman of Isokan local government council area of the state and unanimously supported by the joint meeting of the state executive officers, the council chairmen and the local government party chairmen at a meeting at the state secretariat of the party in Osogbo, the Osun State capital, today.
On the occasion, which was witnessed by the State Media Director(SMD) of the APC, Kola Olabisi, the party chairman in Ayedaade Local Government Council Area of the state, Alhaji Abdulraman Moronkeji, stated that the new acting state chairman has been a resourceful leader who has been using his God-given endowments to improve the fortune of the party.
In his response, the State Acting Chairman of the APC expressed his gratitude to the party's stakeholders for the confidence they reposed in him with a pledge not to let them and the party down.
Lawal enjoined the APC stakeholders to continue to co-operate with him in the interest of the party which is the binding factor for all the APC functionaries and leaders alike.
The new state APC Acting Chairman tasked the party's stakeholders to extend and radiate love to all the hierarchical structures of the party in their various local government council areas in order to improve the confidence of the members of the party.
The new Acting Chairman used the occasion to thrash out some issues that arose in the meeting to the satisfaction of the attendees.
He implored the APC political functionaries to, as a matter of duty and continued loyalty to the party, attend the resumed session of the ongoing governorship election petition tribunal in Osogbo tomorrow in order to give moral support to the lawyers handling the matter.
He also tasked the state commissioner of police and all other statutory security agencies in the state to beef up security around and at the tribunal venue in order to ward off political hoodlums who, it was learnt, are threatening to attack the APC members in order to unsettle and intimidate them.
Lawal stated that he has an absolute confidence in the police and their sister agencies to maintain peace at the tribunal.