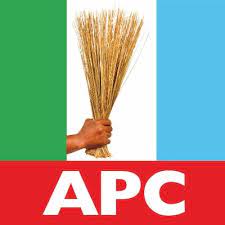 All Progressives Congress (APC) Youth Leaders and Stakeholders have appealed to aggrieved members of the party to stop ventilating their grievances on the pages of newspapers ahead of the party's National Convention, slated for February 2022.
Mr Ismaeel Ahmed, APC National Youth Leader, made the appeal at a news conference on Sunday in Abuja.
He advised aggrieved members of the party, irked by the outcome of its just-concluded Congresses, to take their grievances to its Sen. Adamu Abudulahi-led National Reconciliation Committee to seek redress where possible.
Ahmed also appealed to President Muhammadu Buhari and the party's leadership to give consideration for more young people to be given opportunities to be in the party's National Working Committee (NWC).
He lauded the decision of President Buhari, the Progressives Governors' Forum (PGF) and other critical stakeholders of the party to have its National Convention in February 2022, saying that this is in the best interest of the party.
"The youth leadership therefore recognised the opportunity given to youth in leadership positions at the Wards, Local Governments and State Congresses.
"It also appeal for inclusion of more youth in the party's National Executive Committee (NEC) in the forthcoming February 2021 Elective National Convention.
"The youth leadership is using this opportunity to encourage youths in the party to present themselves for elective positions in the forthcoming national convention.
"The APC youth leadership also encourage all members of the party with any form of discontent to take advantage of the National  Reconciliation Committee, headed by Sen. Abdulahi Adamu to air their grievances," he said.
He added that such aggrieved party members could seek adequate recompensation rather than slugging it out on the pages of newspapers, social media, television or radio stations.
The APC national youth leader, however, called on all the party stalwarts at every level to put its interest first, adding that promoting personal interest would only lead to the destruction of the party.
Report had it that the briefing was attended by the party's zonal youth leaders from the six geopolitical zones of the country, and state youth leaders-elect.
Also at the briefing were APC leaders of youth support groups and other critical youth stakeholders from across the federation.