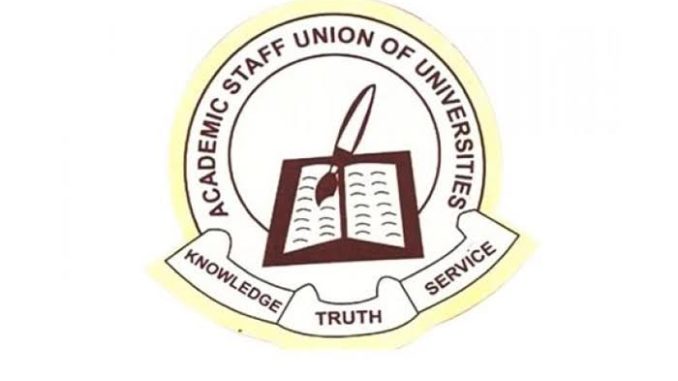 The Academic Staff Union of Universities (ASUU) have expressed their readiness to embark on a fresh industrial action since the federal government had failed to fulfill the signed agreement with the union.
The threat was issued by ASUU after it accused Accountant General of the federation Dr. Ahmed Idris of refusing to pay the salaries and remittance of over 1,000 staff for 13 months.
The Chairman of ASUU, Dr Lazarus Maigoro, University of Jos gave this threat in a press statement made available to Nigerian NewsDirect in Jos, capital of Plateau state.
At the same time, the Union said it was not pleased with the federal government's body language.
According to Dr. Ibrahim Inuwa, the chairman of Abubakar Tafawa Balewa University, the government is yet to implement six agreements signed with the union.
Inuwa said among items are earned academic allowances, funding for revilization of federal universities, the proliferation of state universities renegotiation and replacement of IPPIS.
Moreover, he stated that the set date for the release of the next tranche of the said allowance has expired followed by silence from the government.
However, the union accused the Accountant General of fanning the ember of discord between the federal government and the lecturers.
ASUU said, "Despite the directive from Mr. President to pay the salary of all lecturers, the AGF has refused to pay their salaries ranging from 4 to 13 months respectively. More worrisome is the fact that while the AGF is refusing to pay these salaries, the staff in the OAGF are busy calling the affected lecturers and insisting they have to register with IPPIS before they are paid, some are even asked to forfeit a part of their salaries in order to be paid, so it makes it very clear that this is a deliberate act on the part of the AGF and his staff."
However, as disclosed by Chris Ngige, the Minister of Labour and Employment at the end of the meeting held in Abuja on Monday between the Federal Government and ASUU, the meeting evaluated seven main issues with both parties, expressing satisfaction with the completion stages, adding that "work is in progress."
He said the report has been turned in, deliberated upon and both the Education Ministry and the NUC have promised to write to the Accountant-General of the federation next week for the release of the money to NEEDS special account for onward disbursement to universities shortly.