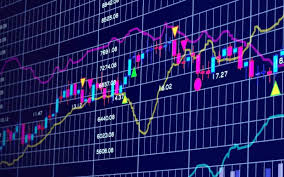 By Philemon Adedeji
Nigerian Equities Market maintained positive posture as the key market indicator increased further by 156.03 absolute points to close above 50,000 psychological line.
The NGX All-Share Index inched up by 0.31 per cent to close at 50,045.83 index points as against 0.11 per cent gain recorded to close at 49,889.80 index points at the end of the previous trading session. Similarly, the NGX Market capitalisation value gained  N84.65 billion.
The total volume traded advanced by 4.76 per cent to close at 240.02 million shares, valued at N2.68 billion and exchanged in 3,435 deals.
Sectoral performance was broadly positive as 13 NGX sector index closed northward, two closed southward while three  closed flat. The NGX AFRBVI Index inched up by 1.20 per cent to top the gainers chart while the NGX Growth Index dipped by 0.51 per cent to top the losers' chart.
At the close of trade on Friday market recorded 23 gainers led by First City Monument Bank (FCMB) versus eight losers led by MCNICHOLS.
FCMB topped the list of gainers while RTBRISCOE topped the list of losers.
Thus, market breadth closed positive as the Market Breadth Index (MBI) is put at 0.24x.
First City Monument Bank emerged as the highest gainer at the close of the week with 9.06 per cent increased to close at N3.49 per share, followed by Stanbic IBTC which gained 6.45 per cent to close at N33, while ETRANACT appreciated by 6 per cent to close at N2.65 per share.
Transcorp went up by 0.05 kobo or 4.76 per cent to close at N1.10 per share and Nigerian Police Force Microfinance Bank which recorded as the last fifth gainer grew by 4.52 per cent to close at N1.62 per share.
On the other hand, Mcnichols dipped by 9.46 per cent to close at N0.67 per share, Followed by RT.BRICOE went down by 8.57 per cent to close N0.32 per share while Chams dropped by 7.14 per cent to close at N0.26 per share.
Honey Flour declined by 0.12 kobo or 4.15 per cent to close at N2.53 per share and UPDC diminished by 2.86 per cent to close at N1.02 per share.
Transaction in the share of Sterling Bank topped the activities chart with 93.727 million shares valued at 136.012 million, as Fidelity Bank which followed traded 28.773 million shares worth N97.098 million, while Fidson Healthcare accounted 13.847 million shares worth N130.380 million.
Guaranty Trust Holding Company transacted 13.042 million shares valued at N258.517 million and Zenith Bank  accounted 12.395 million shares valued at N266.466 million.
At close of trade on friday, STERLING BANK was recorded as the highest in terms of  volume's with 39.05 per cent contribution and closely followed by Fidelity Bank and Fidson Healthcare.
MTNN tops the value's chart with 45.16 per cent contribution and closely followed by Zenith Bank and Guanranty Trust Holding Company.