Stock market closes lower 0.1%, as market capitalisation lose N2bn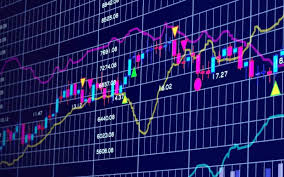 By Philemon Adedeji
The Nigerian equities market opened the new month mixed albeit with a bearish tilt as the benchmark index closed marginally lower by 3.4 absolute points or 0.1 per cent to settle at 47,656.64 points from 47,660.04 points it closed trade on Wednesday.
Nevertheless, the index remains on track for its third consecutive weekly gain. Selloffs in Telco heavyweight, MTNN (-1.60 per cent), offset gains in Tier-1 banking names, ZENITH BANK (+3.88 per cent), GTCO (+1.50 per cent) and ACCESSCORP (+1.76 per cent) to keep the market down.
Consequently, the year-to-date (YTD) return stood at 11.57 per cent and market capitalization lost N2 billion to close at N25.957 trillion from N25.959 trillion it closed for previous trading day.
Analysis of yesterday market activities showed trade turnover settled higher relative to the previous session, with the value of transactions up by 115.63 per cent.
A total of 172.895,498 million shares, valued at N2.843 billion were exchanged in 3,073 deals. FCMB  led the volume chart with 49.80 million units traded while MTNN led the value chart in deals worth N891.98 million.
Market breadth closed positive at a 1.22-to-1 ratio with advancing issues outnumbering declining ones. Upcredit led ten others on the leader's table while Honey Flour  topped eight others on the laggard's log.
Updcreit was the highest price gainer at the close of trade on Thursday appreciated rose from N2.75 to N3.00, up 9.09 per cent, Mcnichols which followed grew from N0.56 to N0.61, up 8.93 per cent, while Japaulgold increased from N0.27 to N0.29, up 7.41 per cent.
Nigerian Breweries which recorded as the last fourth gainer rose from N42 to N45, up 7.14 per cent and Royalex Exchange which recorded as the last fifth gainer appreciated 4.76 per cent to close at N0.60 per share.
However, Honey Flour emerged as the highest price loser at the close of trade which depreciated by 7.89 per cent to close at N2.10 per share followed by Rt.briscoe went down by 7.41 per cent to close at N0.25 per share while Wema Bank which recorded as the last fifth loser dipped by 5.45 per cent to close at N3.12 per share.
First City Monument Bank dropped by 4.18 per cent to close at N3.21 per share and Cutix plc which recorded as the last fifth loser declined by 2.84 per cent to close at N2.05 per share.
Transaction in the shares of First City Monument Bank topped the activities chart with 49.801 million shares valued at N172.789 million, followed by Courtville Business Solution which transacted 16.864 million shares worth N8.432 million, While Accesscorp plc traded 11.962 million shares valued at N102.999 million.
United Bank of Africa traded 10.768 million shares worth N79.370 million
Zenith Bank accounted 9.785 million shares worth N221.417 million.
Ecobank declares N182.92bn PAT in Q3 2023
Ecobank Transnational Incorporated, has recorded a profit of N182.92 billion in its third quarter 2023 results.
According to the results posted on the Nigerian Exchange Limited (NGX) website, the Bank announced a 59 percent gross earnings growth in Q3 2023 Results.
The Gross earnings also grew by 59 percent from N761.30 billion to N1.211 trillion.
According to the results, profit before tax stood at N262.17 billion.
Meanwhile in its second quarter results Pre-tax profit increased to N92.52 billion from N56.89 billion profit in Q2 2022.
The increase in second-quarter profits helped its half-year profit before tax to rise by 38 percent to N150.31 billion compared to N108.96 billion in the same period last year.
Market capitalisation gains N44.16bn as NGX ASI advances by 0.11%
Since the recent announcement of recapitalisation by the Central Bank of Nigeria Governor, the market had continued to see a rise in investment moves amongst banks thereby boosting the market capitalisation of the NGX.
As at yesterday's trading, the NGX Market CAP recorded a gain of N44.16billion in Naira terms while the NGX All-Share Index (ASI) advanced by 0.11 percent.
Compared to the previous day's gain of 0.34 percent, which closed at 71,284.56 basis points, the NGXASI now stands at 39.25 percent.
The total volume of stocks traded also advanced by 49.77 percent to close at N540.09 million, valued at N10.24 billion and traded in 6,516 deals. GTCO was the most traded stock by volume and value, with N67.23 million and N2.60 billion units traded.
At the close of trading, the market recorded 25 gainers, 31 losers, and 55 unchanged. NNFM topped the gainers list, while NSLTECH topped the list of losers.
Naira hits N831.47/$1 in official market
The Nigerian naira appreciated against the dollar on Wednesday, 29th November 2023, closing at N831.47/$1 at the official market.
The positive trajectory aligns with expectations among experts, who anticipated that the Central Bank of Nigeria's (CBN) recent initiative to clear a portion of its FX backlog would boost confidence in the currency.
The domestic currency appreciated 6.06 percent to close at N831.47 to a dollar at the close of business on Wednesday, data from the NAFEM where forex is officially traded, showed.
This represents an N50.41 gain or a 6.06 percent increase in the local currency compared to the N841.14 it closed on Tuesday.
The intraday high recorded was N1159/$1, while the intraday low was N700/$1, representing a wide spread of N459/$1.
According to data obtained from the official NAFEM window, forex turnover at the close of the trading was $140.35 million, representing a 18.88 percent growth compared to the previous day.
However, the naira weakened at the parallel forex market where forex is sold unofficially, the exchange rate depreciated by 0.26 percent, quoted at N1160/$1, while peer-to-peer traders quoted around N1159.47/$1.
The Central Bank of Nigeria (CBN) has said it has made tranche payments to 31 banks to clear the backlog of foreign exchange forward obligations.
The apex bank also disclosed that it has set up foreign exchange frameworks to address the FX issues.
Governor of the CBN, Yemi Cardoso, disclosed this on Friday at the bankers' dinner in Lagos.