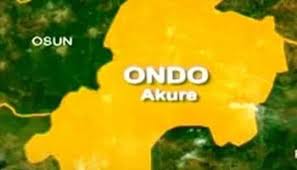 A Canada-based Nigerian-born Medical Practitioner, Dr Abiola Oshodi, on Wednesday disbursed bursary to 189 students of tertiary institutions in Owo and Ose Local Government Areas of Ondo.
Oshodi, a Psychiatric Consultant, said that he often felt disturbed seeing students struggling to make headway in their academic pursuits. N20,000 was given to each beneficiary.
He also said that the gesture was his own little quota to ensure that other people did not go through rough time to acquire education like him.
According to him, the bursary and scholarship scheme will be expanded to accommodate more students across the state.
Oshodi, who was a member of the APC Presidential Campaign Committee, said that arts work competition had been added to the scheme.
He said that he felt elated when youths were being helped and prepared to take the mantle of leadership which, he said, required a lot of resources.
Oshodi, who is the Canada APC Vice Chairman, also said that he would like to see impactful foundations in the future being attributed to his name behind the inspiration.
"These people that we are grooming, their successes will not be limited to Ondo State nor even Nigeria because we are in the digital age.
"We are actually moving in that direction because we are listening to testimonies of those who have benefited," he said.
The APC Chieftain thanked the people of the state for supporting APC in achieving a landslide in Saturday's presidential poll.
He appealed to the electorate to support all the APC candidates in the House of Assembly election on March 11.
The President, Ose LG Students Association, Mr Ayomide Olurotimi, expressed happiness over the bursary, saying that it would make great impact in their lives.
Also, the National President, Owo LGA Students Union, Mr Adewumi Ojigbo, described Oshodi as a man with passion, who had given succour to the youths, while building the future generation for a better tomorrow.
Ojigbo said that Oshodi had given scholarships, bursary and bus to students in the area and across the state.
One of the beneficiaries, Chief Oluwadimola Bamido, spoke about how Oshodi sponsored his education from Ordinary National Diploma 1 to Higher National Diploma 2.