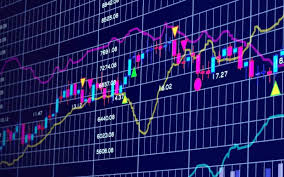 By Philemon Adedeji
The Nigerian equities market yesterday closed lower to open the week, reversing prior session gains as the market capitalisation lost N125 billion of its value to sell pressure from investors.
The All Share Index (ASI) decreased by 232.60 basis points, representing a decline of 0.46 per cent to close at 50,489.73 points. Similarly, in Naira term, market capitalisation lost N125 billion to close at N27.233 trillion.
The downturn was impacted by losses recorded in medium and large capitalised stocks, amongst which are; MTN Nigeria Communications (MTNN), Industrial and Medical Gases Nigeria, Zenith Bank, Skyway Aviation Handling Company and Ellah Lakes Plc.
Analysts at United Capital Plc, "This week, we expect the impact of the increased benchmark lending rate on equity markets to continue to take effect, returning to a bear market. Investors are expected to continue cherry-picking stocks with solid underlying fundamentals."
Also, market breadth closed negative, with 10 gainers against 15 losers.
NGX ASI MOST GAINERS
Japaul Gold and Ventures  recorded the highest price gain of 8.82 per cent to close at 37 kobo, per share. Honeywell Flour Mill followed with a gain of 5.73 per cent to close at N2.95 and Cornerstone Insurance rose by 5.63 per cent to close at 75 kobo, per share.
Lasaco Assurance went up by 5.38 per cent to close at 98 kobo, while United Capital appreciated by 4.49 per cent  to close at  N12.80, per share.
NGX ASI MOST LOSER
On the other hand, R.T. Briscoe Nigeria led the losers' chart by 10 per cent to close at 36 kobo, while Industrial & Medical Gases Nigeria followed with a decline of 9.84 per cent to close at N8.25, per share.
Ellah Lakes  and Skyway Aviation Handling Company lost 9.60 per cent each to close at N3.58 and N5.65 respectively, while Caverton Offshore Support Group declined by 6.84 per cent to close at N1.09, per share.
Meanwhile, total volume traded rose by 39.24 per cent to 207.196 million shares, worth N2.119 billion, and traded in 4,234 deals.
Transactions in the shares of FBN Holdings topped the activity chart with 74.629 million shares valued at N820.153 million. Multiverse Mining & Exploration followed with 20.495 million shares worth N38.530 million, while Access Holdings traded 12.348 million shares valued at N111.164 million.
AIICO Insurance traded 11.576 million shares valued at N6.381 million, while Zenith Bank sold 10.233 million shares worth N219.146 million.