INEC declaration: Tinubu, Atiku, Obi in war of words over victory claim
..Quietly relocate to Dubai — Tinubu tells Atiku
…Says Obi didn't fulfil 25% requirement in two-thirds of States
…I'll prove I won — Obi
…INEC failed, election 'a rape of democracy' — Atiku
…Says he's prepared to meet the challenge
By Moses Adeniyi
As reactions trail the announcement of All Progressives  Congress (APC) Candidate, Asiwaju Bola Tinubu as winner of the last Saturday Presidential poll, and his declaration by the Independent National Electoral Commission (INEC) as President-elect, candidates of other political parties, who contested the poll,  have put forth resistance rejecting the oucome.
Candidates of the Peoples Democratic Party (PDP), Atiku Abubakar and Labour Party (LP), Mr. Peter Obi on Thursday, declared their resolve to challenge the outcome of the poll.
Obi on Thursday against the declaration of INEC, said he won the election, and would explore all legal and peaceful means to prove that he won at the polls.
Nigerian NewsDirect had reported that Obi had told Nigerians on Wednesday to await his reaction on the declaration of Tinubu as winner of the poll and the presentation to him  Certificate of Return by INEC.
…I'll prove I won — Obi
At a press conference in Abuja on Thursday, Obi in his first public appearance since the conclusion of the presidential poll, which saw INEC declare Tinubu winner of the election having polled 8,794,726 votes, led in 12 States, said as demanded, he would approach the court to register his displeasure over the outcome of the polls.
Obi argued that "the election that we just witnessed had been conducted and the results announced as programmed," maintaining it was "a clear deviation from electoral rules and guidelines contrary to what we were promised."
"This election did not meet the minimum standard expected of a free, fair, transparent and credible election. It will go down as one of the most controversial elections ever conducted in Nigeria.
"The good and hardworking people of Nigeria have again been robbed by our supposed leaders whom they trusted.
"Let me reassure the good people of Nigeria that we will explore all legal and peaceful options to reclaim our mandate. We won the election and I will prove it to Nigerians," Obi said.
Arguing that "the process through which people come into the office is far more fundamental, more important than what they do (in office) thereafter,"  he said, "it is my belief that if you must answer your excellency, the process through which you arrive at to office must be excellent."
"We must now require that we do the right thing in order to generate the right confidence and moral authority to lead. As you know, the structure of society begins and gradually retrogresses when we act rascally and deliberately in the manipulation of rule of law and suppression of the will of the people," e lamented.
Obi who said he had challenged several election results and come out victorious, said this case would not be an exception as he would be approaching the court for  justice.
"On this issue (presidential election) I am challenging the process. I will challenge this rascality for the future of the country.
"The court exists for this and they have asked me to go to court and I will be going to court," the former governor of Anambra State said.
"Please, be assured that this is not the end but the beginning of a journey for the birth of a new Nigeria.
"Datti and I remain absolutely undaunted and deeply committed to the project of a new Nigeria that will be built on honesty, transparency, fairness, justice, and equity. All the above starts with the process.
"We have to go through this darkness. The structure of criminality can't go out overnight.
"All we need to show is commitment and resilience. I will be at the forefront and will work through this darkness until daybreak," he said.
"Nigerians, especially the youths, believed in and worked tirelessly for a new Nigeria.
"Gratitude to the Obidients, those who believed a new Nigeria is possible and I say to them a new Nigeria is possible and we will work for that new Nigeria that is possible.
"The commitment and silence of Nigerians, even in the face of unwarranted panic attacks, is a testimony that a new Nigeria is indeed possible.
"Look at people like Lady Jennifer, who was stabbed and still went on to vote, then that gives me the courage to believe that a new Nigeria is indeed possible.
"They asked us to go the court. Remember, I'm an 'Obedient.' So I will go to where they ask us to go," he said.
The former Anambra State Governor lamented that the number of voters in the 2023 election reduced sharply by 20 per cent, despite the increase in the number of registered voters and persons who collected their Permanent Voter Cards (PVCs) in 2023.
The reason for the reduction, according to him, "is due to manipulation and removal of votes here and there. We have chosen that we will challenge this rascality for the future of this Country.
"Nigeria can't conduct credible elections after 63 years of independence. It's something we should all reflect on.
"We are not in an alliance. We are discussing and in partnership with other people and any other Nigerian who feels hurt as we do," he said.
Recall NewsDirect had reported that Obi's running mate, Dr Datti Baba-Ahmed, had on Wednesday said they won the election, but the serving government resorted to illegality and constitutional breach to defeat them – "Peter Obi and my humble self."
He assured Nigerians, especially party supporters that he and his principal, Obi, were prepared to pursue and retrieve their mandate through the legal system.
…You did not come close, didn't fulfil 25% requirement spread in two-thirds of States — Tinubu
Meanwhile in reaction to Obi's stance, president-elect, Tinubu who called on Nigerians to ignore his opponent at the poll, stated that Obi who he said is well-acknowledged in "penchant for spewing falsehood," said Obi's accumulated votes neither came close to his (Tinubu) at the polls, nor did he "fulfil the minimum requirement of our constitution which requires a spread of 25 percent in two-thirds of the States of the Federation."
Recall, according to the results announced early Wednesday morning by the INEC, Tinubu of the APC polled 8,794,726 to defeat Alhaji Atiku Abubakar of PDP with 6,884,520 votes, while Peter Obi of Labour Party and Sen Rabiu Kwakwanso of New Nigeria Peoples Party (NNPP) recorded 6,101,533 in third position and 1,496,687 votes (4th position) respectively.
The margin between Tinubu who polled 8,794,726 votes and Obi who polled 6,101,533 is over 2.6million votes.
Atiku, 76, who has now run for presidency race six times, polled 6,984,520 votes, ahead of Obi who polled 6,101,533.
Tinubu, Atiku, and Obi led in 12 states each, while Kwakwaso of NNPP led only in one State (Kano).
In a statement he signed on Thursday, the Director of Public Affairs and Chief Spokesperson, Tinubu/Shettima Presidential Campaign Council, Festus Keyamo, SAN, advised the former governor of Anambra State to stop misleading the gullible, noting that Tinubu won the election.
"We make this brief statement in reaction to the Press briefing held earlier today (Thursday) by the defeated candidate of the Labour Party, Mr. Peter Obi, wherein (in his now well-acknowledged penchant for spewing falsehood) he made the outlandish claim before the world that he won the 2023 Presidential Election, but he was robbed of the victory.
"Having been officially declared winner of the 2023 Presidential Election by the Independent National Electoral Commission and having received his Certificate of Return (along with his Vice-President Elect), the President-Elect, Asiwaju Bola Ahmed Tinubu would have ignored this continuous false claims being peddled by Mr. Peter Obi and his supporters. But we recognise his motive of doing this is to simply delegitimise the mandate freely given to the President-Elect by majority of Nigerians.
"Mr. Peter Obi is always quick to cite some isolated incidents of irregularities outside his strongholds that could not have substantially affected the outcome of the results in those areas, whereas he deliberately fails to comment on tons and tons of evidence circulating everywhere wherein his supporters in his strongholds engaged in thuggery, hooliganism, violence and outright falsification of figures against our Party and our supporters. He pretends to play the victim, whereas he is the greatest culprit in this game of brickbats.
"Mr. Peter Obi knows he could not have won having played the most divisive religious politics in our history and the pattern of the votes clearly show that; Mr. Obi knows he could not have won having broken out as a fragment of the main opposition, the PDP and all he could hope for was to harvest a portion of the votes of PDP in a section of the country and the results do not tell a lie; Mr. Obi knows he could not have won, when he presented himself as a tribal candidate and was only campaigning in settlements of his tribesmen in other States outside the South East instead of appealing to all and sundry; Mr. Obi knows he could not have won having joined the Labour Party few months ago and bought the ticket of the Party without valid primaries and thereby polarised his party; Mr. Peter Obi knows he did not win because he did not even fulfil the minimum requirement of our constitution which requires a spread of 25 percent in two-thirds of the States of the Federation. He did not come even close. With his divisive rhetorics, he could not have come close.
"It is also ludicrous that Mr. Peter Obi is laying claim to victory along with his new-found partner, the PDP, that is also laying claim to victory. I tweeted this morning, thus: 'This is the first time in my entire life that I am seeing people who came 2nd and 3rd in an exam both claiming they took first and then agreeing to protest together to the examiner to record that both of them took first, yet they are not seeing the contradiction in their actions.' We stand by that comment.
"The President-Elect, ASIWAJU Bola Ahmed Tinubu has extended a hand of fellowship to his defeated opponents, including Mr. Peter Obi to join hands with him in nation-building.
"Mr. Peter Obi should embrace that hand of fellowship and brotherhood by the President-elect as a committed patriot instead of engaging in this crass grandstanding," he added.
Although, Tinubu in his acceptance speech which was delivered at the headquarters of his campaign on Wednesday morning, extended hands of fellowship to Atiku, Obi, and others who contested the race with him, there are enough indications that the major contestants would challenge the outcome in court.
Tinubu who said his victory is for all Nigerians, after the presentation of Certificate of Return to him and the Vice President-elect, Kashim Shettima by INEC Chairman, Prof. Mahmood Yakubu on Wednesday in Abuja, had said, "I know many did not vote for me. And you are disappointed that your candidate is not where I now stand.
"I understand you are hurt. To you, I extend the embrace and comfort of one family member to another.
"This great project called Nigeria beckons to us all. It is bigger and more important than any partisan divide.
"To my supporters, I ask you to continue to have faith in the mission that we have articulated.
"To those who didn't support me, I ask that you not allow the disappointment of this moment to keep you from realising the historic national progress we can make by joining hands and hearts in a common endeavour to pull this nation through.
"In a phrase, I am asking you to work with me. I may be the presidential election but I need you. More importantly, Nigeria needs you. My heart and my door are open to you.
"I ask you to come in so that we may begin the task of rebuilding our national home together, day by day, brick by brick."
Recall during the collation process there had been protests against INEC, with demands that the Commission upload the results on the INEC Result Viewing Portal (IReV).
In a related development, agents of the PDP and other opposition parties had staged a walk out of the International Collation Centre in protest. Demostrations had trailed the development on Tuesday by demonstrators demanding INEC to electronically upload the results against manual collation adopted by the Commission.
Obi's supporters popularly called "Obidients" have continued to react with calls for the suspension of INEC chairman.
Again, protesters on Thursday  barricaded the headquarters of INEC, in Umuahia, Abia state capital, to register their grievances over what they called "obvious manipulation" of the presidential and National assembly elections held last Saturday.
The protesters under the aegis of Coalition of Civil Society, South East chapter, rejected the outcome of the polls, accusing INEC of subverting the people's will.
Members of the group displayed placards with various inscriptions such as: "This is electoral fraud," "We can't continue like this," "Nigeria youths are disappointed," " INEC chairman is a disappoinment" and "Tax payers money waste."
INEC failed, election 'a rape of democracy' — Atiku
Meanwhile, in his reaction, Atiku has rejected the declaration of Tinubu as winner of the presidential polls, arguing that the level of
"manipulation and fraud that attended this election was unprecedented in the history of our nation."
Atiku on Thursday, in his first media briefing in Abuja, after the poll, described the process as flawed – "a rape of democracy" which he said "must be challenged."
Atiku lamented that he was addressing Nigerians with a heart full of sadness, mentioning that INEC failed in its responsibility to live up to expectations.
Taking historical lane, he said, "I have in the last three decades devoted my life to the battle to birth and deepen democracy in our country.
"It was a battle that started during the military era. It was a struggle that nearly caused me my life and that of my son, Adamu, in Kaduna. I survived the assassination only by the mercies and grace of God.
"Following that attack, I was forced into exile. But that attack claimed the precious lives of some police officers.
"That was not all: my businesses were nearly crippled and my signature business was eventually appropriated by the maximum ruler of that era.
"My commitment to enthroning democracy ensured that I joined forces with other compatriots. As a leader of the defunct Social Democratic Party (SDP), we fought and won the 1993 presidential election, which was acclaimed as the fairest and freest election in our history.
"Sadly, Chief MKO Abiola, who embodied that hope for the birth of a new Nigeria, paid the ultimate price.
"Our fight to enthrone democracy continued. Indeed, the motivating factor for the birth of the Peoples Democratic Party was to force the exit of the military from government and their permanent return to the military barracks.
"Following the exit of the military and the advent of democratic rule  in 1999, I did not rest on my oars. I deployed the same level of commitment to advance and deepen our democracy.
"I did this because our democracy was bought at a huge price of human lives. My mentor and true Nigerian hero, who this venue in which we are gathered this evening is named for, was one of those who paid the ultimate price in that battle. So, also was Chief Alfred Rewane, Chief MKO Abiola and his dear wife, Chief (Mrs) Kudirat Abiola.
"It was also for this reason that I sacrificed my political aspiration and fought against the actualisation of Third Term. Whether during the military or civilian era, I have, no matter how inconvenient, pitched my tent with the people against dictators. During the military regime, it nearly cost me my life and the near decimation of my businesses.
"In the civilian administration, it had serious adverse implications on my political life. But I have remained undaunted because I was, and still convinced, that the only reason why I am in politics is to work in tandem with other compatriots in the advancement of the wellbeing of the people.
"The 2023 presidential election presented our nation and its people the greatest opportunity for a reset. We had everything going for us: a legal framework in the 2022 Electoral Act and the BVAS technology. The enthusiasm of Nigerians to turn out and in large numbers was an added bonus.
"However, the dreams and aspirations of Nigerians who braced all the challenges to go and cast their votes on Saturday, 25th of February, 2023, were shattered by the conduct of the Independent National Electoral Commission (INEC), which failed to live up to expectations.
"The weekend election was neither free nor fair. Preliminary assessments indicate that it is the worst conducted elections since the return to democratic rule.
"The manipulation and fraud that attended this election was unprecedented in the history of our nation. I can still not understand why the electoral umpire was in such a hurry to conclude collation and announcement of the result, given the number of complaints of irregularities of bypassing of the BVAS, failure of uploading to the IREV, and unprecedented cancellations and disenfranchisement of millions of voters in breach of the Electoral Act and the commission's own guidelines. It was indeed a rape of democracy.
"Having consulted with leaders of our party and Nigerians from different walks of life, I have come to the conclusion that the processes and outcome of the Presidential and National Assembly election of last Saturday was grossly flawed in every material particular, and as such must be challenged.
"This has been attested to by both local and international observers. I want to believe that this was not the legacy that President Muhammadu Buhari had promised.
"For President Buhari, it is not too late to make amends for the good of our country and the future generations and indeed to assure his legacy.
"This battle to right the wrongs of Saturday is not about me. It is a continuation of my battles to deepen democracy and for a better life for our people. It is about the future of Nigerian youths.
"I know that Nigerians, especially the youth, are traumatised by the developments, but I want to urge them to conduct themselves peacefully.
"Like I have done over the years, I assure you that I will commit the rest of my life in ensuring that true democracy,  which affirms the supremacy of your votes and your will, will take firm footing and guarantee a stable, prosperous and peaceful Nigeria.
"This is more so as Nigeria represents the hope of Africa and the Black World.
"It is my hope that the judiciary will redeem itself this time around and rise to the society's expectation as the last HOPE. In the end, who wins is not as important as the credibility of our elections and electoral processes.
"I call on all men and women of goodwill to join hands with us in the vanguard to defend our constitution from the brigandage of anti democratic forces.
"Finally, I urge Nigerians to remain vigilant and resolute. You have the constitutionally guaranteed right of freedom to choose your leaders. We will not sit idly by and watch your rights taken from you."
…Quietly relocate to Dubai if you won't accept my Olive branch — Tinubu replies Atiku
In reaction to Atiku's claim, Tinubu told his closest opposing-runner to quietly relocate to Dubai if he won't accept the olive branch he has offered to those who contested with him at the poll.
Tinubu reacted in a statement by his campaign spokesperson and Minister of State, Labour and Employment, Mr Festus Keyamo SAN, describing his reaction as a "typical fashion of the last kick of a dying horse."
Tinubu said with all the distractions and fractures in Atiku's party, the PDP, under which he campaigned, he ought to have sensed beforehand that "he was headed for a humiliating defeat that should have put him a distant 3rd or 4th in the elections."
Tinubu who said Atiku's performance was the best he could get, said his failure to unite his party and manage post-primaries fall-out was his eventual undoing.
"In the typical fashion of the last kick of a dying horse, Alhaji Atiku Abubakar this evening addressed the Press and claimed that the 2023 Presidential Election was neither free nor fair. He made this bogus claim without providing a shred of evidence, except to trumpet the noise made by his supporters on social media. He also went ahead to make unfounded derogatory comments about the person of the President-elect, Asiwaju Bola Ahmed Tinubu in obvious bitterness and frustration.
"Alhaji Atiku Abubakar should be thankful that he even exceeded expectations in the elections by coming 2nd; with all the distractions and fractured party with which he campaigned he must have sensed beforehand that he was headed for a humiliating defeat that should have put him a distant 3rd or 4th in the elections. His performance was therefore the best he could achieve.
"If Atiku Abubakar is not embracing the olive branch extended to him and other losers in the 2023 elections by the President-elect, Asiwaju Bola Ahmed Tinubu, the least he can do is to quietly relocate to Dubai which has become his traditional home base," he said.
Noting that Atiku breached the zoning principle within his own party by insisting on running for President when that was clearly against the mood of the nation, he said even after emerging as a candidate, the PDP itself continued to rub insult on the faces of southern leaders in the Party by insisting on keeping the position of National Chairman in the North.
"This obviously led to the rebellion of the G5 Governors and their subsequent sabotage of the PDP before the polls and at the polls by campaigning against Atiku's candidature. His failure to unite his party and manage this post-primaries fall-out was his eventual undoing," said Tinubu.
He said Atiku's bid for the Presidency this time around was dead on arrival "when his inordinate ambition fractured his party into three parts, with Alhaji Rabiu Kwankwaso and Mr Peter Obi breaking away to the New Nigeria Peoples Party NNPP and the Labour Party respectively."
"The massive loss he suffered in traditional PDP zones and States is a clear testament to this. One wonders, then, how he expected to have won the election. It is also comical to see that he claims victory at the polls together with Mr. Peter Obi with whom his party has been holding Press Conferences.
"Nigerians have since seen through the ambition of Atiku Abubakar that it is merely self-serving. Hence, he has run for Presidency at every point in time in the last 30 years, irrespective of the zoning tilt of the nation. Following his successive failures and rejection by Nigerians in different elections, it should be clear to him by now that he is simply unelectable. The expositions relating his self-confessed mode of syphoning public funds whilst in office through SPVs further dented his aspiration before Nigerians.
"Atiku Abubakar's decision to challenge the outcome of the results is welcome. We are prepared to meet his challenge, no matter the nature of the challenge, anywhere and anytime," he added.
Divestments: Foreign investors cite harsh operating environment as reason for exit, pull out N310bn assets
Foreign investors have cited a harsh operating environment as reasons for their exit from the Nigerian market.
Recall that President Bola Tinubu had in his inauguration speech in May and also in August assured investors of his dedication to revitalising the nation's economy by intensifying the removal of all bottlenecks obstructing efficient business establishment and management in Nigeria.
However, since the President came on board, the country has witnessed over four major foreign investors in the manufacturing and oil and gas sector exiting the country in droves citing high operational costs and unfavourable business climates as some of the reasons for their exit.
The latest exit announcement was made yesterday by Procter & Gamble (P&G) a major global player in the Fast Moving Consumer Goods (FMCG) segment and Equinor, another global player in the upstream oil sector.
With these new exits, Nigeria's economy is expected to lose $335 million (about N310 billion) in Foreign Direct Investments (FDI).
The amount represents the combined assets value of the two companies.
Procter & Gamble (P&G), an American multinational consumer goods company, says it has plans to transition from local production to solely importing its products as the firm winds down its on-ground presence in Nigeria.
Equinor is exiting after selling its Nigerian business, including its share in the Agbami oil field to Nigerian-owned energy company Chappal Energies.
Explaining the decision, Chief Financial Officer, P&G, Andre Schulten said the decision is a result of "the challenging business environment in Nigeria, as well as the difficulty in creating US dollar value."
On his part, Equinor's Senior Vice President for Africa Operations, Nina Koch, in a statement, said, "Nigeria has been an important part of Equinor's international portfolio over the past 30 years.
"This transaction realises value and is in line with Equinor's strategy to optimise its international oil and gas portfolio and focus on core areas."
In the second half of this year two other major multinational companies, GlaxoSmithKline, GSK, Consumer Nigeria Plc and Sanofi-Aventis Nigeria Limited, a French pharmaceutical company, pulled out assets estimated at over $800 million from Nigeria, citing harsh operating environment.
Meanwhile, the Nigeria Employers' Consultative Association (NECA) has blamed stringent regulatory and legislative activities, insufficient infrastructure, and policy inconsistencies for the difficulties faced by businesses.
Reacting to the exit of Procter & Gamble, P&G, NECA's Director-General, Adewale-Smatt Oyerinde expressed dissatisfaction with the news.
He however, commended the Federal Government for supporting the Small and Medium Enterprises, SMEs, and manufacturers through the disbursement of the N125 billion Presidential Palliative Programme.
The DG said, "NECA commends the Federal Government for supporting the Small and Medium Enterprises (SMEs), and manufacturers through the disbursement of the N125 billion Presidential Palliative Programme.
"This strategic intervention is a proactive step in mitigating the impact of the multi-dimensional challenges currently being faced by businesses. It strongly emphasised the immediate need for decisive measures to halt the ongoing trend of companies divesting from the country.
"While we commend the Federal Government for the disbursement of the intervention funds, we urge a quick and definitive action to arrest the continuous exit and divestment of legitimate organizations in Nigeria.
"In the last few years, hitherto strong brands like GSK, Nampak and now P&G and some other local brands have either closed shop or divested fully or partially. These regrettable departures will persistently undermine the Federal Government's efforts to attract Foreign Direct Investment, rendering its initiatives highly ineffective.
Highlighting the probable factors behind these business closures, the NECA boss asserted "that the challenging business landscape, marked by stringent regulatory and legislative activities, insufficient infrastructure, and policy inconsistencies, all conspired to exacerbate the difficulties faced by businesses.
"When established global brands like P&G cannot survive the environmental and regulatory onslaught, it is worrisome how many more businesses will capitulate.
"Regulatory bodies tasked with fostering business growth persist in prioritising revenue generation at the expense of their core mandate, while legislators, in the guise of oversight functions, consistently create impediments for organized businesses, hindering their operations.
"The contradictions and self-disruptive tendencies of many federal and state Institutions can only be imagined, as they negate the efforts of the President to attract Foreign Direct Investment."
NECA implored President Bola Tinubu, as well as the Minister for Finance and the Coordinating Minister of the Economy, "to prioritise the survival of local businesses as the primary step before actively seeking Foreign Direct Investment.
"We advocate for the 2024 Appropriation Bill to address crucial infrastructural requirements conducive to business expansion, laying the groundwork for a prosperous nation.
"Additionally, he underscored the necessity of focusing on comprehensive tax reforms and addressing the challenges related to FOREX and exchange rates with a sense of urgency."
CBN reviews service charter to drive ease of doing business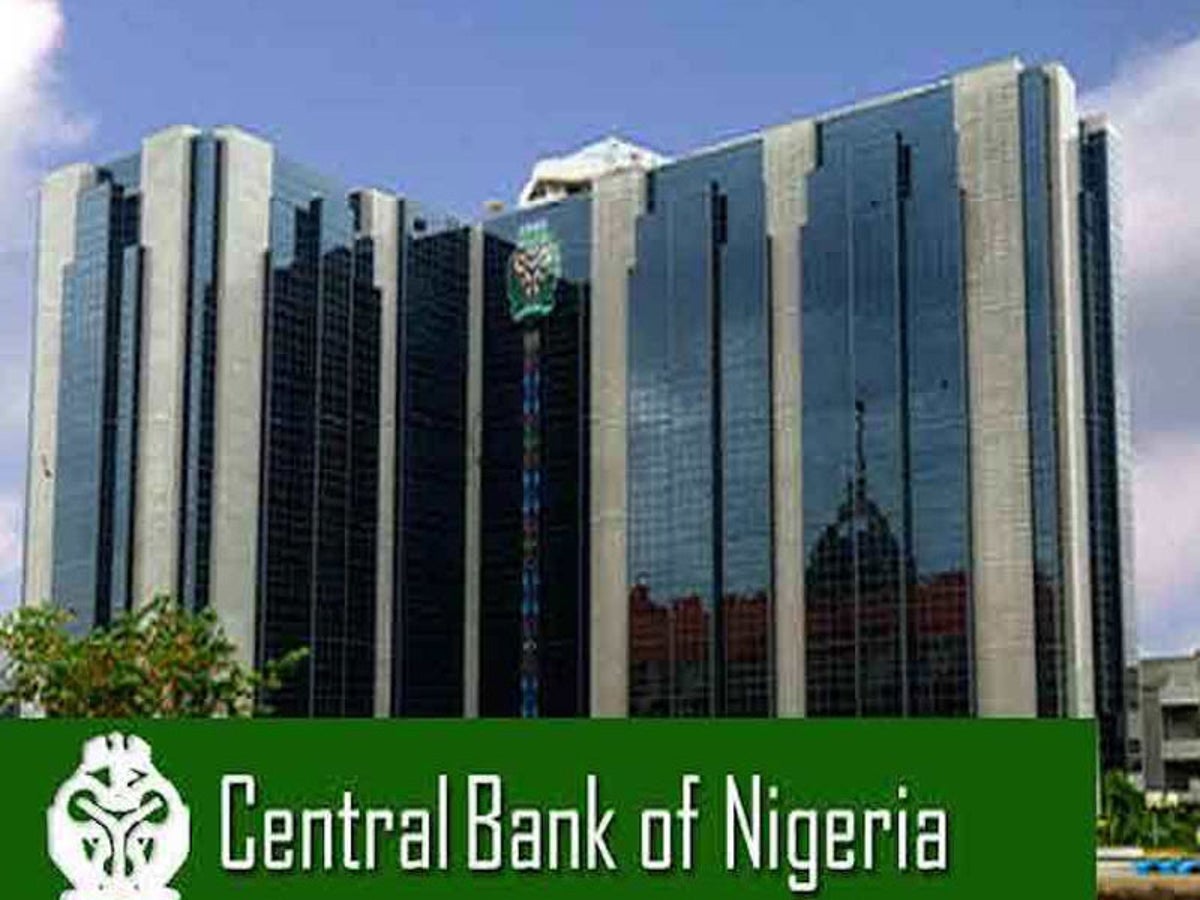 By Sodiq Adelakun
In a significant move to bolster the ease of doing business in Nigeria, the  Governor of the Central Bank of Nigeria (CBN), Mr. Yemi Cardoso, has officially approved a revised "Service Charter" for the nation's apex bank.
This strategic initiative is a direct response to the mandates of the Business Facilitation Act 2022, which aims to streamline business operations and enhance customer service delivery across the country.
The CBN announced on Thursday that the newly reviewed charter is designed to establish a clear framework for interactions between the bank and its external stakeholders. By adhering to the provisions of the charter, the CBN commits to aligning with the directives set forth by SERVICOM, the government agency responsible for promoting efficient and effective service delivery in public offices.
The implementation of the service charter is expected to mark a new era of transparency and accountability in the CBN's operations, ensuring that the bank's services are delivered in a customer-centric manner.
This development is anticipated to have a positive impact on the Nigerian business landscape, fostering a more conducive environment for both local and international investors.
Governor Cardoso's endorsement of the service charter underscores the CBN's dedication to upholding the principles of the Business Facilitation Act 2022 and its commitment to driving progress in Nigeria's economic landscape.
"The document clearly outlines the bank's mandates, vision, mission, and core values.
"It contains the list of services offered by the bank through its various departments and the service standards for each service.
"The service charter also includes a standardised customer complaints form for reporting service failures as well as a mechanism for addressing failures in any of the bank's services," it stated.
It added that the service charter reiterated CBN's commitment to effective and prompt service delivery to its stakeholders and to its customers.
"It enables our customers to know the range of services provided by the bank as well as the standards at which these services would be provided.
"It equally states redress procedures in the event of service failure from any of our service windows.
"The charter applies to all stakeholders and customers of the bank," it stressed.
In the foreword to the reviewed document, Cardoso reiterated CBN's commitment to providing more responsive and citizen-friendly governance through quality service delivery that is efficient, accountable and transparent.
At UBA Business Series, e-commerce owners urge SMEs to prioritise delivering value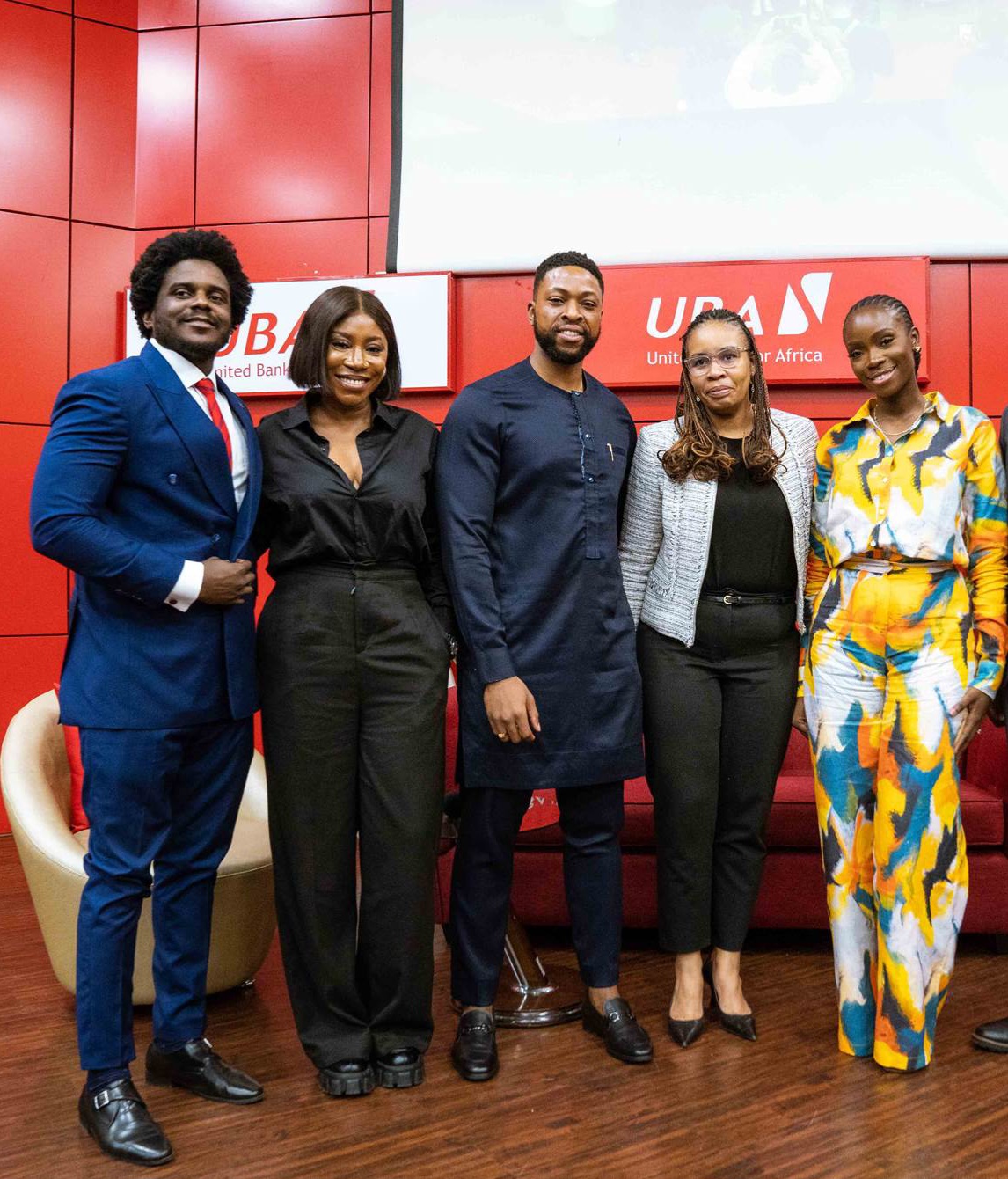 Seasoned business  owners have advised Small and Medium Scale Enterprises (SMEs) owners and operators on winning tips that will help them run successful online businesses especially in the face of growing competition and challenging business terrain.
Speaking during the United Bank for Africa (UBA) Business Series hybrid event at the bank's Head office in Lagos on Thursday, the entrepreneurs and E-commerce experts agreed that SMEs should start small and offer value-added services to their customers as these are essential factors to help them grow their businesses into successful empires.
The Chief Executive Officer, Konga.com, Nnamdi Ekeh, the Founder/CEO RenDoll Fashion Brand, Reni Abina, and Media Personality & Entrepreneur, Kaylah Oniwo were panellists at the event who spoke on the topic; E-commerce: the Effects of Online Retail.
"There is a need for proper documentation. Data is very important for business growth, as it gives you your conversion rates, and lets you know what to do to improve these rates to boost business patronage," Ekeh said, as he emphasised that boosting security as regards payment options is also very important.
On her part, Abina advised E-commerce business owners and prospective owners to make use of reputable online influencers to promote their businesses, as she said, "It is important to find influencers in your field that are fitting to your brand and the kind of business you do."
"It is important for business owners to know how their brands are being positioned; remember to track your growth properly as this will help you to know what you are doing right or wrong at every point in time," Oniwo stated as she pointed out that the need for business owners to take the storytelling element of their business very important.
Together, all the speakers at the event noted that business owners should ensure that their businesses are duly registered, with functional business accounts as this gives a large amount of credibility to the company.
Speaking earlier, the Group Head, Marketing and Corporate Communications, Alero Ladipo, said UBA organises these business series frequently as they go a long way towards equipping customers with the much needed strategies to help build their businesses.
She said, "This year alone, we have had several conversations around business and health, personal finance and now, we are talking about e-commerce. To us as a bank, it is important that we have these conversations and the topic for this session is E-commerce, and is very important as we wrap up the year, because this is the season for giving and a lot of buying and selling will be going on during this period.
"As a financial institution that cares about its customers, UBA is interested in bringing in great speakers, experienced business people and thought leaders to educate its customers and Small business owners as they can then take the points discussed in these series and work with them to improve upon and positively impact their businesses," she stated.
United Bank for Africa is one of the largest employers in the financial sector on the African continent, with 25,000 employees' group wide and serving over 35 million customers globally. Operating in 20 African countries and in the United Kingdom, the United States of America, France and the United Arab Emirates, UBA provides retail, commercial and institutional banking services, leading financial inclusion and implementing cutting edge technology.