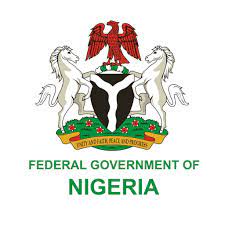 The Nigerian Economic Summit Group (NESG) on Thursday commended the Federal Government for steps taken so far to increase investors' confidence in the economy.
It, however, urged it to do more for the betterment of the economy.
Chairman of the NESG, Mr Asuen Ighodalo, gave the commendation and the task in a statement he issued on Thursday in Abuja in which he stated that increased confidence would attract greater investments and accelerate economic growth.
Ighodalo commended Nigerian entrepreneurs for having faith in the nation's economy and for continuing to invest in the country in spite of the difficult terrain.
He observed that Nigeria had experienced low foreign investors' confidence in recent times, arising from a number of issues.
"The issues range from insecurity, foreign exchange scarcity, entrenched capital controls and an unfriendly business environment.
"In spite of these challenges, Nigerian entrepreneurs have continued to exhibit faith in the economy by investing in it.
"This is commendable and all hands should be on deck to ensure that the efforts of both foreign and domestic investors are not frustrated,'' he stated.
Ighodalo noted that the proposed 2023 budget, which President Muhammadu Buhari submitted to the National Assembly, further amplified the need to attract both foreign and local investment to boost revenue.
"The budget shows a huge deficit that relies on the country's ability to attract and mobilise both foreign and domestic capital.
"It is important to note that the Nigerian delegation to the on-going annual meetings of the World Bank and the IMF would be expected to seek some support and attract much-needed foreign investments into the country.
"This is in addition to what the private sector is doing towards mobilising foreign investments,'' he stated.
The NESG chairman commended the Federal Government for making concerted efforts to create the enabling environment for investment to thrive, while urging it to do more.
"We recognise the effort of the government towards improving the business environment; nevertheless, there is room for improvement.
"Thus, it is imperative for both the federal and state governments to work together towards ensuring improved ease of doing business and good governance practices.
"There is no better time to build investors' confidence than now,'' Ighodalo stated.