Fitch ratings upgrades Union Bank of Nigeria to stable outlook
By Kayode Tokede
Fitch Ratings has revised the Outlook on Union Bank of Nigeria Plc to stable from negative, and affirmed the financial service boutique's Long-Term Issuer Default Rating (IDR) at 'B-,' putting the viability rating (VR) at 'b-.'The ratings said in a new report that the outlook revision reflects receding risks to Union's capitalisation and leverage, given the improvement in its asset quality and ensuing lower capital encumbrance by unreserved impaired (Stage 3) loans.
It added that the revision also reflects our view that the bank has sufficient headroom at the current rating level to absorb risks to its asset quality, profitability and capital under our base case resulting from operating environment pressures.
According to Fitch, Union's Long-Term IDR is driven by its intrinsic creditworthiness, as defined by its 'b-' VR. The VR reflects underlying loan quality which is still weak and risks to capital mainly from low provision coverage of Stage 2 and 3 loans and large single-obligor credit concentrations.
The ratings added that the VR reflects Union's exposure to Nigerian operating environment risks and its limited franchise. However, the VR also reflects the bank's stable funding and liquidity profile and adequate profitability for its risk profile.
Union's asset quality has continued to hold up, supported by substantial non-loan assets – largely comprising cash balances at the Central Bank of Nigeria (CBN) mainly restricted deposits and government securities – and regulatory forbearance on loans.
The bank's loan growth jumped up 24% in 2020, compared with an average of 16 percent for Fitch-rated Nigerian banks while Stage 3 loans ratio improved to 8.3 percent  by the end of the first quarter of 2021 from 9.9percent at end-2019.
"This remains amongst the highest in the sector, but we believe partly reflects conservative loan classification," Fitch added.
Stage 2 loans at the end of first quarter 2021 were 20 per cent – mainly comprising restructured syndicated loans to borrowers in the power and oil & gas sectors – remain high out of total exposure to these sectors of 8.3 percent and 29 percent, respectively.
Fitch indicates that Union's total reserves coverage of impaired loans — 71 percent at the end of first quarter 2021 — is low versus the sector, and reflects reliance on collateral.
Specific coverage of Stage 3 and reserves coverage of Stage 2 loans was both low, at 36 percent and 8.6 percent, respectively, although unreserved Stage 3 loans fell to 11.4 percent  of Fitch Core Capital (FCC) by at the end of first quarter 2021 from a peak of 51 percent in 2018.
At the end of the first quarter of 2021, the 20 largest loans represented a very high 56% of loans or 2.7x FCC, reflecting Union's corporate focus (end-2020: 75 percent of loans) in the undiversified Nigerian economy.
Foreign-currency (FC) loans are significant at 46 per cent; sector concentration was around 40 percent, which Fitch analysts say it heightening credit risks in light of tight foreign currency liquidity in Nigeria.
"We expect asset-quality pressures to ease notwithstanding an operating environment still facing challenges, given higher oil prices, improvements in Union's underwriting standards and loan restructurings which printed at 13% at the end of first quarter 2021."
The ratings said asset quality should also continue to be supported by large non-loan assets – mainly restricted deposits with the CBN, and local-currency government securities.
Risks to capital remain high, according to Fitch Ratings despite easing, given its sensitivity to concentration risk and asset-quality pressures such as relating to Stage 2 loans.
Union's FCC ratio fell to 15.2 percent  by the end of the first quarter of 2021 from 16% at end-2020, due mainly to risk-weighted asset (RWA) growth, but remains broadly in line with second-tier peers.
"We expect additional pressure on the FCC ratio in 2021 from loan growth and likely naira devaluation to be largely offset by internal capital generation," Fitch stated.
Union's total capital adequacy ratio of 17.3% at the end of the first quarter of 2021 is moderately above the 15 percent minimum regulatory requirement and is supported by subordinated debt of N30 billion.
Pre-impairment operating profit which equals 3.4% of average loans in 2020 provides a moderate buffer to absorb loan impairments through the income statement without affecting capital, according to Fitch Ratings.
FBN Holdings' market capitalisation hits $2.6bn after week of growth
FBN Holdings, one of Nigeria's oldest banks on Wednesday has achieved a market capitalisation of N1.06 trillion ($2.6 billion) after a week of growth, with the share price rising by around 10 per cent.
The surge began in 2022 after billionaire investor Femi Otedola acquired a majority stake in the bank, triggering investor enthusiasm and a flurry of stock purchases.
At the time of Otedola's acquisition, FBNH traded at just under N6 per share, meaning the stock price has quadrupled since the announcement.
In its third-quarter financial statements for the period, FBN Holding's profit after tax (PAT) was N236.4 billion, a 159.2 percent increase from the N91.2 billion recorded in the corresponding period in 2022.
By surpassing the N1 trillion market cap, FBNH joins the exclusive group of Nigerian publicly traded companies known as SWOOTs (Stocks Worth Over One Trillion).
Other members of the SWOOTs group include Dangote Cement, Airtel Africa, MTN, BUA Cement, BUA Foods, Seplat, Zenith Bank, and GTCO.
W' Bank commits $5bn to expand electricity access in Africa by 2030
The World Bank has announced plans to allocate $5 billion towards bringing electricity to 100 million people in Africa by 2030.
The announcement was made by the President of the World Bank, Ajay Banga, during his speech at the mid-term review of the International Development Association's $93 billion replenishment package in Zanzibar, Tanzania.
Banga highlighted the importance of providing support to low-income countries through the bank's IDA, which offers zero- or low-interest loans.
He cited the initiative to bring electricity to millions of people in Africa as an example of how the funds from IDA will be used.
The World Bank's plan to bring electricity to 100 million people in Africa by 2030 is a significant step towards improving the quality of life for millions of people on the continent.
The lack of access to electricity has been a major hindrance to economic development in many African countries, and this initiative will help to address this issue.
The allocation of $5 billion towards this project is a clear indication of the World Bank's commitment to supporting sustainable development in Africa.
Banga said World Bank shareholders, donor countries and philanthropies needed to dig deeper to help IDA deliver better development outcomes to low-income countries.
He said, "The truth is we are pushing the limits of this important concessional resource and no amount of creative financial engineering will compensate for the fact that we need more."
He also said the World Bank needs to revamp how it evaluates its performance to focus on improved outcomes, not numbers of projects or dollars disbursed.
That means moving towards platforms that can be replicated, such as an IDA-financed mini-grid that delivers electricity to rural communities in Nigeria.
"But this is just one example, I want to see 100,000 – 200,000 – half a million more," he said, adding that IDA was investing $5 billion to deliver affordable renewable electricity to 100 million Africans before 2030.
The World Bank boss added, "But how can we hope to make even adequate progress while 600 million people in Africa – 36 million of whom live here in Tanzania – still don't have access to reliable electricity? Put simply: We can't."
The current, 20th IDA funding round is due to be completed on June 30, 2025, with the Zanzibar conference aimed at adding to that funding.
Banga used to launch his campaign for the subsequent round of funding to well exceed $93 billion.
The World Bank President in Zanzibar said, "The truth is we are pushing the limits of this important concessional resource and no amount of creative financial engineering will compensate for the fact that we need more funding. This must drive each of us to make the next replenishment of IDA the largest of all time."
CBN approves reviewed service charter to enhance business facilitation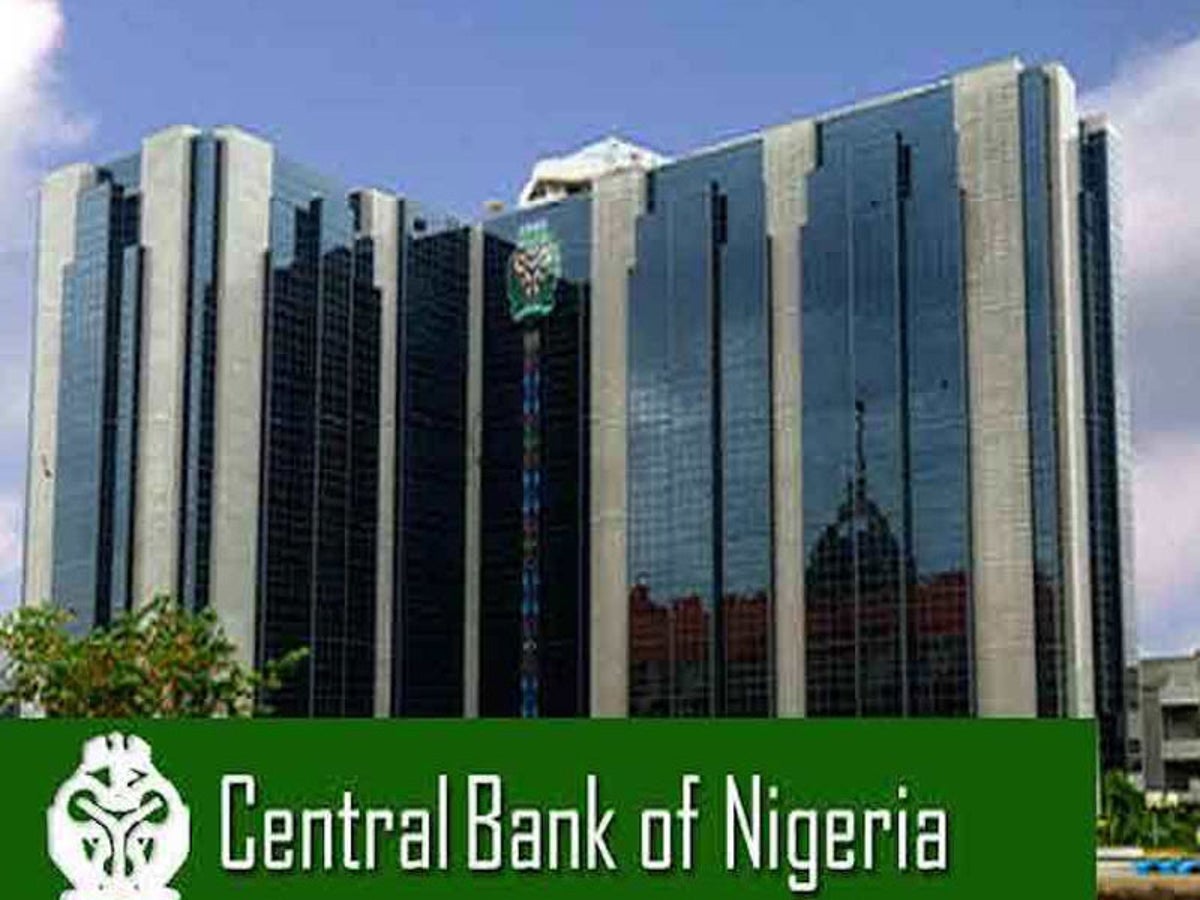 By Sodiq Adelakun
The Central Bank of Nigeria (CBN) has announced the approval of its reviewed Service Charter by Governor Olayemi Cardoso.
The Service Charter is a requirement of the Business Facilitation Act (BFA) 2022 and aims to improve the ease of doing business in Nigeria.
It also enables the Bank to comply with SERVICOM Nigeria's directives on improving customer service delivery.
The Charter outlines the Bank's promises to work with its external customers to meet their service expectations, as well as what the Bank expects from them.
In the foreword, the Governor reiterated the Bank's "commitment to providing more responsive and citizen-friendly governance through quality service delivery that is efficient, accountable and transparent," the CBN stated on its website.
The document outlines the Bank's mandates, vision, mission, and core values. It contains the services the Bank offers through its various departments and the service standards for each service.
The Service Charter also includes a standardised customer complaints form for reporting service failure and a mechanism for addressing service failure in any of the Bank's services.