FG accuses opposition of fake news-based campaign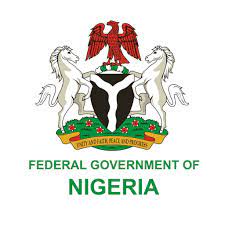 The Federal Government has accused opposition parties of using fake news and disinformation to prosecute the campaigns towards the 2023 general elections.
The Minister of Information and Culture, Alhaji Lai Mohammed made the accusation on Tuesday in Abuja at the 4th edition if President Muhammadu Buhari Scorecard 2015-2023′ series.
Newsmen reports the edition which featured the Minister of Interior, Ogbeno Rauf Aregbesola, showcased the achievements of his ministry within the period.
In an opening remark, Mohammed said the deployment of fake news as campaign tools by opposition parties was worrisome and must be put to an end.
He therefore charged the media to be circumspect of the effects of fake news and disinformation and desist from allowing their platforms to be used for its purveyor.
"If the opposition has suddenly realised that they cannot match the ruling party in a free and fair election, and have thus decided to weaponise fake news and disinformation, the media should not allow itself to be used for that nefarious purpose.
"We have all seen the damage done to elections in other climes by fake news and disinformation.
"No government will sit by and allow anyone or any organisation to use fake news and disinformation to sow the seeds of discord.
"We are therefore compelled to warn the purveyors of fake news and disinformation, especially in the run-up to next year's elections, to stop forthwith. Enough is enough," he said.
The minister also noted that the increasing resort to fake news and disinformation by a section of the media was becoming a great threat to the success of the 2023 general election.
"It is generally assumed that thuggery, insecurity, vote buying, attack on INEC facilities, etc, are the biggest threats to the elections,
"But fake news and disinformation
constitute an equally-potent threat, because they are capable of hampering the success of the polls," he said.
He gave instances where disinformation and fake news were used against the ruling All Progressives Congress.
"In recent times, we have all witnessed how a letter purportedly from INEC was used to cast aspersions on the candidate of the ruling
All Progressive Congress (APC).
"Shortly after that, the death of an innocent man was turned to a political tool to further attack the same APC candidate.
"Of course, there have been other cases similar to the two I have just enumerated. This is a dangerous development which must
be nipped in the bud," he said.
He recalled that his ministry launched national campaign against fake news, disinformation and hate speech, in 2018, with strategies of persuasion and enlightenment, rather than coercion.
He said a number of media houses were partnered for the campaign.
The minister however expressed the disappointment that the efforts did not deter those who were bent on using fake news and disinformation as tools of destabilisation, destruction and distortion
COP28: Sanwo-Olu seeks partners on implementation of Lagos climate adaptation plan
Gov. Babajide Sanwo-Olu of Lagos State on Sunday called for global partnership in implementing the state climate adaptation and resilience plan.
Sanwo-Olu made the appeal while speaking in Dubai at the side event organised by the Lagos Government at the ongoing climate conference known as COP28.
The Lagos governor said the state had a huge potential in three critical areas, which the prospective partners could help to harness for global development.
The areas, the governor said, include waste management and recycling, public transportation and renewable energy.
These sectors, he noted, offer "huge opportunities" for reducing emissions and promoting sustainable practices.
The governor called on climate financiers to move from talk to action, saying it requires concerted efforts to achieve the net-zero emission target.
"We are here as a government to have commitments, there are so many talks and now is the time for action, through partnership and investment," Sanwo-Olu said.
He, however, expressed the support of the state to the national net zero emission target.
This support, he said, was part of the state's broader commitment to combating climate change and improving environmental sustainability.
He said Lagos was not just passively supporting the target but is actively working towards it.
According to him, the state is ahead to achieve zero net carbon emissions both in terms of preparedness and strategic actions.
MI-35P crash: CAS visits crew, tasks personnel on resilience
The Chief of Air Staff (CAS), Air Marshal Hasan Abubakar, has visited crew members of the Nigerian Air Force MI-35P attack helicopter that crashed on Friday in Port Harcourt.
Abubakar commended the five crew members receiving treatment at the NAF medical centre in Port Harcourt, for the professional manner in which they handled the emergency.
He said that their action was commendable and a decisive factor in mitigating the extent of damage to public property and loss of lives.
The CAS, who visited the injured crew members on Sunday, directed the medical director of the centre to render first class treatment to them.
According to a statement by the NAF Director of Public Relations and Information, Air Commodore Edward Gabkwet, the CAS also addressed troops of 115 Special Operations Group (115 SOG) during the visit.
He encouraged them to see the setback as a step for a more resilient comeback, and channeling efforts towards thwarting the activities of economic saboteurs and oil thieves in their area of operation.
He urged them not to be discouraged, saying that the hope of millions of Nigerians rest on their shoulders.
According to him, the realisation of these aspirations is hinged on their ability to combat all forms of criminality that threaten the peace and stability of the nation.
Abubakar urged all NAF personnel to regard the incident as a challenge to improve safety measures, while remaining undeterred and focused in tackling the myriads of security threats facing the nation.
"Times like these are a sad reminder of the inherent risks in military aviation, especially when flying activities, occasioned by our current security challenges, have tremendously increased.
"As we continue to fly intensively, incidents are bound to occur.
"Nevertheless, we must continue to ensure we minimize the risk factors as reasonably practicable," he said.
He said that that 115 SOG had been well known for its gallantry and fighting spirit and the presence of the MI-35P helicopters on the battlefield had been a game changer.
According to him, the helicopters have over the years, continued to strike fear deep into the hearts of terrorists and other criminals, and at the same time boosting the morale of surface forces.
The CAS extended President Bola Tinubu's appreciation to the personnel for their sacrifices, assuring them of improved welfare and logistics to effectively carry out their assigned duties.
He said investigation had commenced to unravel the circumstances behind the crash with a view to prevent future occurrence.
Impactful development, solution to security challenges – Akume
The Secretary to the Government of the Federation, Sen. George Akume, says impactful development is a major solution to security challenges.
Akume said this while delivering a paper titled, "Leadership, Policy Implementation, and Development in Nigeria".
The the paper was presented at the 12th Leadership Lecture Series organised by the Centre for Leadership and Complex Military Operations, Nigerian Defence Academy, on Saturday in Abuja.
The SGF was represented by a retired Federal Permanent Secretary, Dr Olusegun Adekunle.
He said that Nigeria, like most other nations, had grappled with security challenges for over a decade, adding that there was a nexus between leadership, policy implementation, development and security.
According to him, when a country experiences significant development in various sectors, such as education, healthcare, infrastructure, and economic opportunities, it can lead to improved security conditions.
The SGF said that development initiatives, such as job creation, entrepreneurship programmes, and investments in industries, could help alleviate poverty and reduce inequality.
This, according to him, would minimise social unrest, crime, and extremist ideologies driven by economic desperation.
He added that development projects enhance social cohesion and inclusion, promote dialogue, and address grievances by fostering inclusive societies where citizens have equal access to opportunities and feel represented.
"Development can help build trust, strengthen community bonds, and reduce intergroup tensions that may lead to conflicts.
"Investing in quality education equips individuals with skills, knowledge, and critical thinking abilities because education can promote tolerance, respect for diversity, and awareness of human rights, which are essential for building peaceful societies.
"It can also contribute to countering radicalisation and extremism by providing alternative paths for vulnerable individuals.
"Development initiatives that improve infrastructure, including roads, hospitals, schools, and access to clean water and sanitation, benefit communities in multiple ways.
"Adequate infrastructure enhances citizens' quality of life, boosts economic activities, and provides essential services that contribute to stability and security."
Akume added that strengthening governance systems can help prevent corruption, promote the rule of law, ensure equal access to justice, and build strong institutions capable of maintaining security and stability.
"By investing in impactful development strategies, our country Nigeria can address root causes of insecurity and mitigate the risks of conflicts and security challenges thereby create environments conducive to peace and stability," he said.
Akume said it was important to recognise that development alone might not be sufficient and should be complemented by other measures, such as conflict resolution efforts, peacebuilding initiatives, and effective security institutions.
He said the administration of President Bola Tinubu had brought into governance, experience, energy, capacity and commitment that fits into leadership, policy and development.
According to him, six months on the saddle, the government has taken strategic steps on its eight priority areas around which policies and legislations are being developed for implementation, development and growth.
"As a way of reminder, the priority areas are food security, ending poverty, economic growth and job creation, access to capital and inclusivity," he added.
The Director, Centre for Leadership and Complex Military Operations, NDA, Dr. Bem Audu., said the lecture series was designed to match the concept in the practice of leadership.
Audu said the series would also give the participants the opportunity to interact and understand government policies and their implemention and how they contribute to national development.
According to him, most times we make criticisms of government without actually understanding the issues involved.
"So this is a platform that we have deliberately designed to ensure that practice meet theory so that people can understand the policies of government and how they are implemented and be better aware and also contribute to development of Nigeria.
"So what we're doing basically is to see to the extent to which we can generate this knowledge and transfer it to as many as possible, and security is the core of what we do," he said.
Hajiya Mariam Hamza, Deputy Head of the center, said the lecture series was a platform where theory meet with practice, where ideas of shared issues were being clarified and questions been answered.
Hamza said that identifying solutions to national challenges require all hands to be on deck.
A participant, retired Lt.-Gen. Lamidi Adeosun, former Chief of Policy and Plans (Army), said that right leadership, and policy implementation were key to achieving development by any nation, adding that there was no one-fit solution to challenges.