Experts to brainstorm on Nigeria's financial inclusion initiative at Oriental News Confab
Key stakeholders in Nigeria's financial sector would engage in a robust round  table discussion on government's key policy which centres around inclusive financial system that will cover all strata of the society.
The experts drawn from key private sector organisations and regulatory agencies would gather at the inaugural conference on 'Financial Inclusion' being hosted by STANMEG Communications, publishers of Oriental News Nigeria.
The Commissioner for Insurance, Sunday Thomas, who had earlier confirmed participation of the National Insurance Commission, NAICOM, also endorsed the theme of the conference, an initiative he said is a major policy drive which NAICOM is passionate about.
Given this endorsement, NAICOM would be joining other key stakeholders from the Securities and Exchange Commission, SEC, the National Communications Commission, First Bank, who will be part of discussants at the confab.
According to a release issued by the organisers, the conference is being organised given that over the past couple of years, the Federal Government and stakeholders in financial sector have had to deal with expanding financial services to large community of underserved population and dealing with resilience challenges brought about by the confluence of events that have taken place.
They have had to cope with spiralling financial services prices, restricted coverage and dwindling capacity and limits in key lines such low internet knowledge of certain segments of the society like market men and women, artisans and some physically challenged persons.
Financial services now going digital and dearth of knowledge and risen levels of data and associated costs of telecom services brings huge questions about the effectiveness of the initiative and interruption coverage when combined with the supply chain crunch.
Most underserved groups are demanding cost reductions and our challenging environment peculiarity is part of why the conference is holding to allow stakeholders take a collective view on how to create a suitable path To Advance the initiative.
STANMEG Communications using rigorous research tools observed huge gap in the financial services system with some members of other social strata excluded.
Since 2005, the Nigerian financial services sector has witnessed increasing activities by both the government and the regulatory authorities aimed at deliberately promoting policies that are intended to grow financial inclusion.
The CBN has been at the vanguard of encouraging and supporting products that are specifically targeted at the low income and financially excluded, while the government have focused more on both interventionist financing arrangements and building institutions and frameworks that promotes financial inclusion.
This financial exclusion has significant outcomes for the real sector as lack of access to credit can be a disincentive to entrepreneurship, investment, and economic growth.
The principle of financial inclusion has assumed greater level of importance in recent times due to its perceived importance as a driver of economic growth. Giving access to the hundreds of millions of men and women who are presently excluded from financial services would provide the possibilities for the creation of a large depository of savings, investable funds, investment and therefore global wealth generation.
In other words, access to financial services, that are well suited for low-income earners promote enormous capital accumulation, credit creation and investment boom.
The low-income earners constitute the largest proportion of the population and so control enormous chunk of the economy's idle fund albeit held in small amounts in the hands of each of the several million members of this group. Harnessing and accumulating these resources provides a huge source of cheap long-term investable capital.
One of our findings is that all efforts are currently challenged on how to ensure that the poor rural dwellers are carried along considering the lack of financial sophistication among this segment of the Nigerian society due to the general low level of financial literacy.
It is on this that we are organising the conference as advocacy measure by bringing experts, policy makers and other key agencies of government in the vanguard of closing the seeming gap to proffer solution on challenges mitigating the initiative.
The conference will help to advance inclusive financial systems for the identified groups which include Community Based People, Artisans, Low Income Groups, Market Men and Women, Special Persons (Disability Group) that undertake various vocations as well as displaced persons.
The theme of the conference is "Engaging With Critical Grassroots Groups To Develop Effective Financial Inclusion Initiative" with sub theme 'Identifying Key Action Areas For Financial Inclusion Strategy' and is scheduled to hold on June 16, 2022, at the Sheraton Hotels, Ikeja Lagos.
The conference chairman is Dr. Uju Ogubunka, Chairman, Bank Customers Association of Nigeria (BCAN), while the Guest Speaker is Mallam Garba Kurfi, managing director APT Securities and Funds Limited.
FBN Holdings' market capitalisation hits $2.6bn after week of growth
FBN Holdings, one of Nigeria's oldest banks on Wednesday has achieved a market capitalisation of N1.06 trillion ($2.6 billion) after a week of growth, with the share price rising by around 10 per cent.
The surge began in 2022 after billionaire investor Femi Otedola acquired a majority stake in the bank, triggering investor enthusiasm and a flurry of stock purchases.
At the time of Otedola's acquisition, FBNH traded at just under N6 per share, meaning the stock price has quadrupled since the announcement.
In its third-quarter financial statements for the period, FBN Holding's profit after tax (PAT) was N236.4 billion, a 159.2 percent increase from the N91.2 billion recorded in the corresponding period in 2022.
By surpassing the N1 trillion market cap, FBNH joins the exclusive group of Nigerian publicly traded companies known as SWOOTs (Stocks Worth Over One Trillion).
Other members of the SWOOTs group include Dangote Cement, Airtel Africa, MTN, BUA Cement, BUA Foods, Seplat, Zenith Bank, and GTCO.
W' Bank commits $5bn to expand electricity access in Africa by 2030
The World Bank has announced plans to allocate $5 billion towards bringing electricity to 100 million people in Africa by 2030.
The announcement was made by the President of the World Bank, Ajay Banga, during his speech at the mid-term review of the International Development Association's $93 billion replenishment package in Zanzibar, Tanzania.
Banga highlighted the importance of providing support to low-income countries through the bank's IDA, which offers zero- or low-interest loans.
He cited the initiative to bring electricity to millions of people in Africa as an example of how the funds from IDA will be used.
The World Bank's plan to bring electricity to 100 million people in Africa by 2030 is a significant step towards improving the quality of life for millions of people on the continent.
The lack of access to electricity has been a major hindrance to economic development in many African countries, and this initiative will help to address this issue.
The allocation of $5 billion towards this project is a clear indication of the World Bank's commitment to supporting sustainable development in Africa.
Banga said World Bank shareholders, donor countries and philanthropies needed to dig deeper to help IDA deliver better development outcomes to low-income countries.
He said, "The truth is we are pushing the limits of this important concessional resource and no amount of creative financial engineering will compensate for the fact that we need more."
He also said the World Bank needs to revamp how it evaluates its performance to focus on improved outcomes, not numbers of projects or dollars disbursed.
That means moving towards platforms that can be replicated, such as an IDA-financed mini-grid that delivers electricity to rural communities in Nigeria.
"But this is just one example, I want to see 100,000 – 200,000 – half a million more," he said, adding that IDA was investing $5 billion to deliver affordable renewable electricity to 100 million Africans before 2030.
The World Bank boss added, "But how can we hope to make even adequate progress while 600 million people in Africa – 36 million of whom live here in Tanzania – still don't have access to reliable electricity? Put simply: We can't."
The current, 20th IDA funding round is due to be completed on June 30, 2025, with the Zanzibar conference aimed at adding to that funding.
Banga used to launch his campaign for the subsequent round of funding to well exceed $93 billion.
The World Bank President in Zanzibar said, "The truth is we are pushing the limits of this important concessional resource and no amount of creative financial engineering will compensate for the fact that we need more funding. This must drive each of us to make the next replenishment of IDA the largest of all time."
CBN approves reviewed service charter to enhance business facilitation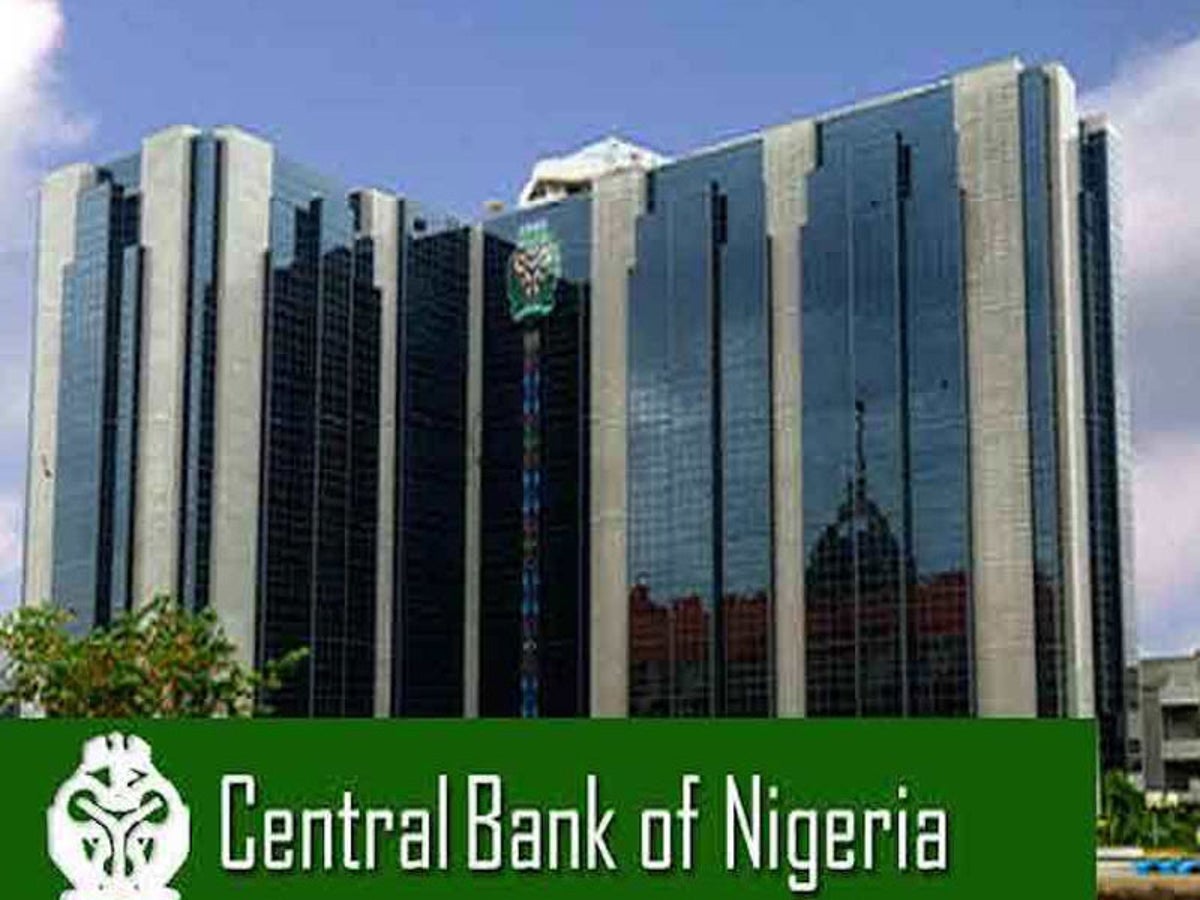 By Sodiq Adelakun
The Central Bank of Nigeria (CBN) has announced the approval of its reviewed Service Charter by Governor Olayemi Cardoso.
The Service Charter is a requirement of the Business Facilitation Act (BFA) 2022 and aims to improve the ease of doing business in Nigeria.
It also enables the Bank to comply with SERVICOM Nigeria's directives on improving customer service delivery.
The Charter outlines the Bank's promises to work with its external customers to meet their service expectations, as well as what the Bank expects from them.
In the foreword, the Governor reiterated the Bank's "commitment to providing more responsive and citizen-friendly governance through quality service delivery that is efficient, accountable and transparent," the CBN stated on its website.
The document outlines the Bank's mandates, vision, mission, and core values. It contains the services the Bank offers through its various departments and the service standards for each service.
The Service Charter also includes a standardised customer complaints form for reporting service failure and a mechanism for addressing service failure in any of the Bank's services.