Equities market drops by 1.10% WoW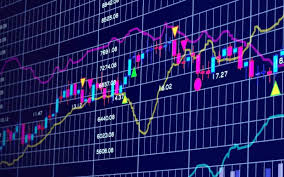 The domestic stock market reversed prior week's gains as the Nigerian Exchange Limited All-Share index dropped by 1.10 per cent week-on-week (W-o-W) to close at 67,395.74 basis points.
Concomitantly, the total market capitalisation of listed equities experienced a decline of N400 billion week-on-week to close at N36.886 trillion.
The sectoral performance in the week unveiled a largely bearish outing. The NGX Insurance index emerged as the lone gainer this week by 0.46 per cent week on week.
On the contrary, the NGX Banking index was hardest hit this week as the index lost 3.24 per cent week on week. The NGX Oil & Gas, NGX Consumer Goods and NGX Industrial Goods indices also exhibited signs of decline, albeit to a lesser extent, with losses of 2.02 per cent, 1.84 per cent and 0.28 per cent respectively.
However, market breadth for the week was negative as 32 equities appreciated in price, 53 equities depreciated in price, while 70 equities remained unchanged. Oando led the gainers table by 42.86 per cent to close at N11.00, per share. Chellarams followed with a gain of 32.76 per cent to close at N3.85, while CWG went up by 29.76 per cent to close to N7.50, per share.
On the other side, Associated Bus Company led the decliners table by 33.63 per cent to close at 75 kobo, per share. Omatek Ventures followed with a loss of 31.03 per cent to close at 40 kobo, while eTranzact International declined by 26.50 per cent to close at N7.35, per share.
Overall, a total turnover of 2.933 billion shares worth N47.449 billion in 44,654 deals was traded last week by investors on the floor of the Exchange, in contrast to a total of 2.644 billion shares valued at N45.450 billion that exchanged hands prior week in 44,189 deals.
The Financial Services Industry (measured by volume) led the activity chart with 1.955 billion shares valued at N26.384 billion traded in 21,707 deals; contributing 66.67 per cent and 55.61 per cent to the total equity turnover volume and value respectively. The Oil and Gas Industry followed with 281.356 million shares worth N5.307 billion in 4,423 deals, while the Conglomerates Industry traded a turnover of 280.586 million shares worth N1.763 billion in 3,079 deals.
Trading in the top three equities; United Bank for Africa (UBA), Transnational Corporation (Transcorp) and Access Holdings (measured by volume) accounted for 1.026 billion shares worth N13.649 billion in 9,733 deals, contributing 34.98 per cent and 28.77 per cent to the total equity turnover volume and value respectively.
Capital market analysts have predicted cautious trading on the Nigerian stock market this week, in the absence of strong positive triggers to boost investors' appetite for risky assets.
As the third quarter reporting season draws closer and investors take a bet on the back of recently published macroeconomic data, bearish momentum and pattern pervaded the domestic market this week with the benchmark index recording a 1.10 per cent week-on-week loss, last week.
This comes as FTSE Russell, a global index provider, opted to downgrade Nigeria's equity index from 'Frontier' to 'Unclassified' market status on September 18, 2023 on the back of Nigeria's ongoing foreign exchange (FX) crisis, which has posed formidable hurdles for international institutional investors seeking to repatriate their capital from the nation and this means that Nigerian stocks will be excluded from the FTSE Frontier Index Series, the FTSE Frontier 50 Index, and others.
In the new week, analysts at Cowry Assets Management Limited said "market sentiment is likely to be diverse as investors engage in bargain hunting ahead of the highly anticipated third-quarter earnings season which draws closer.
"This will be driven by reactions on the just published inflation data from the National Bureau of Statistics (NBS), which has remained elevated, potentially prompting further interest rate adjustments by the Central Bank of Nigeria (CBN) at its upcoming Monetary Policy Committee (MPC) meeting later this month. Meanwhile, we continue to advise investors on taking positions in stocks with sound fundamentals."
IATF2023 records $43.8bn closed deals
The African Export-Import Bank has disclosed that the third Intra-African Trade Fair (IATF2023) held in Cairo from 9 to 15 November witnessed the conclusion of business deals and transactions valued at US$43.8 billion.
In the final tallies released in Cairo, the organisers of the continental event said that the amount represented the value of 426 deals concluded in 21 sectors covering 52 countries. At a press conference to announce the results, Executive Vice President (Intra-African Trade Bank) at Afreximbank, Mrs Kanayo Awani, also announced that 130 countries participated in the trade fair, which attracted 1,939 exhibitors and 28,282 participants who attended physically and through the IATF virtual platform.
One of the notable transactions included the Export Agriculture for Food Security Framework executed by several African countries (as Origin Countries) and ARISE Integrated Industrial Platforms, Arise IIP (as Anchor Investor) to which Afreximbank committed US$2 billion to boost production, processing, and intra-African trade in agricultural products and to provide African farmers and agribusinesses with opportunities to access larger markets across the continent.
Mrs Awani also said that the IATF had successfully established itself as the premier trade and investment event in Africa, with the unique capacity to increase intra-African trade and investment, especially in the context of implementing the African Continental Free Trade Area (AfCFTA) Agreement.
"Building on the successes of IATF2018 and IATF2021, I am proud to say that the buzz and energy generated by IATF2023 will be felt across Africa and beyond for many years to come. Together, we have explored new possibilities and opened new doors for a brighter future for our continent," she added.
IATF2023 kicked off on 9 November and included an official opening ceremony, a Presidential Summit which was addressed by President Abdel Fattah Al Sisi of the Arab Republic of Egypt, a Trade and Investment Forum, the Creative Africa Nexus (CANEX), an African Auto Forum, AU Youth Entrepreneurship Programme, a Sub-Sovereigns Conference, a Diaspora Summit, an African Industrialization Week and an African Tourism Sustainability and Investment Forum. A series of side events were also held as part of the trade fair.
The next edition of the IATF will be hosted in 2025 by Algeria.
Investors record positive gains, as NGXASI advance by 0.43%
Investors yesterday recorded positive gains on the Nigerian equities market following Monday's losses.
According to data obtained from the Nigerian Exchange Limited (NGX) website, the NGX Market CAP recorded a gain of N165.99 billion in Naira terms.
The NGX All-Share Index (NGXASI) also advanced by 0.43 percent, closing at 71,250.17 basis points, compared to the previous day's loss of 0.66 percent, which closed at 70,946.83 basis points. With the growth, the NGXASI now stands at 39.02 percent.
The total volume traded also advanced by 20.93 percent to close at N433.57 million, valued at N11.11 billion and traded in 7,016 deals.
The Gate Index closed flat at 183.36, while the Toni index advanced by 0.27 percent to close at 375.28 basis points.
At the close of trading, the market recorded 40 gainers, 15 losers, and 64 unchanged. NSLTECH topped the gainers list, while ABBEYBDS topped the list of losers.
UACN was the most traded stock by volume with N61.71 million, while NIDF was the most traded stock by value with N2.22 billion units traded.
UACN also had the highest volume contribution with 14.23 percent, while UBA and GTCO followed closely.
According to the value chart, NIDF is at the top with a 20.0 percent contribution. AIRTELAFRI and MTNN followed closely behind.
SEC DG calls for multifaceted approach to enhance capital market growth
The Director-General, Securities and Exchange Commission (SEC), Mr. Lamido Yuguda has called for a multi-faceted approach to enhance the growth of Nigeria's capital market.
The SEC DG made this known while addressing journalists at the 2023 conference of the Capital Market Correspondents Association of Nigeria (CAMCAN) held in Lagos at the weekend.
According to Yuguda who was represented by the Executive Commissioner Operations, SEC, Mr Dayo Obisan, "Effectively harnessing the capital market for national development entails a multi-faceted approach, these include deploying more infrastructure, fostering more public-private partnerships, establishing specialised entities like special purpose vehicles (SPVs), listing state-owned enterprises, issuing green bonds to support sustainable projects, and bolstering small and medium enterprises among others."
According to him, the revised capital market master plan underscored SEC's commitment to deepening and. repositioning the financial market as a key driver of sustainable economic growth.
"The master plan which represents collective aspirations of the capital market community is focused on driving initiatives geared towards growing and deepening the market with the ultimate goal of accelerating the emergence of our dear country in the top 20 economies by the year 2025," Yuguda said.
The SEC DG added that synergy holds the potential of unleashing capital market prowess and paving the way for a prosperous future.
According to him, achieving the objective necessitates an increased utilisation of market mechanisms and instruments to raise funds and stimulate economic advancement.
He pointed out that the commission would continue to introduce new ideas and policies that would support the development and regulation of a capital market that is dynamic, fair, transparent, and efficient to contribute to the nation's economic development, noting that investors protection plays a crucial role in the development and integrity of the capital market.
Also speaking at the event, the Deputy Director, SEC Lagos Zonal office, Mr John Briggs, urged the government to create infrastructure financing instruments that would facilitate easy servicing of obligations.
"We have encouraged a lot of infrastructure funds like sukuk, and green bonds and we are even talking about blue bonds to develop the market."
"The capital market has created the conducive environment to ensure a transparent and dynamic market which would continue to attract investment," he said.