Christmas: Political leaders call for peace, unity, as citizens cry for help
…Buhari, Lawan, Sanwo-Olu, Jonathan, others hammer on peace, unity, love
…Reach out to less privileged,  vote for those who will maintain momentum created for greater good — Buhari
…It's a season of reflection – Sanwo-Olu
…Nigeria at the point where we must allow God to guide — Akeredolu
By Moses Adeniyi, Akintunde Jacobs
As many households cry to the Government for  help over harsh economy which has changed the tide of celebrating Christmas, Nigerian political leaders have emphasised the need for citizens to live in peace, unity and love as the struggle to fix the nation continues.
In his Christmas message, President Muhammadu Buhari said it is important to make this Christmas "a spectacular one by renewing our pledge and common resolve to work for the unity and prosperity of our dear country."
Buhari who has less than 22 weeks to hand over power to another Administration, emphasising that this Christmas would be his last in office as elected President of the Country, said he will continue to provide political and material support to all stakeholders "working wholeheartedly for the peace, unity, stability and progress of Nigeria."
He said it is important never to lose sight of the symbiotic relationship between Christmas and hope; Jesus Christ and humility, Christianity and Grace, "o reach out to the less privileged, bearing in mind "it is a season of love, joy and peace."
On the general elections, he implored citizens to be circumspect and vote for those that will maintain the momentum his government created for the greater good of the country.
His message reads,  "I heartily rejoice with our Christian brothers and sisters on the occasion of this year's Christmas.
"Many of us look forward to this festive season as a time to travel, share gifts, spend quality time with family and friends, attend special carols and events, and generally relive the good moments of the year.  In whatever circumstances we find ourselves, Christmas is a period when we come together to rejoice and set aside our differences.
"For me and my family, this year's celebration is unique. It is my last as your elected President. Twenty-two weeks from now, this administration will hand over to another.
"In the last seven years, I have had the privilege of receiving members of Federal Capital Territory (FCT) community on Christmas homage, except the year the COVID-19 pandemic denied us that opportunity. I will fondly remember them as my benevolent landlords and friendly neighbours.
"It is crucial that I remember this about my closest neighbours because there is no better way for us to celebrate Christmas as a people than showing genuine love, care, compassion and empathy for one another.
"We must never lose sight of the symbiotic relationship between Christmas and hope; Jesus Christ and humility, Christianity and grace.
"In this season of love, joy and peace, let us not fail to remember those who really wish to celebrate but are constrained in one way or the other by reaching out to them.
"Together we can make this celebration a spectacular one by renewing our pledge and common resolve to work for the unity and prosperity of our dear country.
"Until my last day in office, I will continue to provide political and material support to sub-national governments, the Armed Forces, institutions and individuals working wholeheartedly for the peace, unity, stability and progress of Nigeria.
"The advances we have made so far on the economic front, especially in infrastructure; food security, anti-corruption, security, energy sufficiency, among others, will need to be built on.
"This joyous season has coincided with the period of campaigns to usher in a new administration. I urge you to be circumspect and vote for those that will maintain the momentum we have created for the greater good of the country.
"It is another opportunity to show the rest of the world that Nigeria is indeed ready to consolidate its democratic credentials as has been noted in international circles. Let the peace and joy that pervade this period continue well into the new year up to the elections in February and beyond.
"I want to assure Nigerians that those who violently seek to disrupt the peace of our nation have lost the battle.
"Our country is blessed with a wealth of human and material resources. Let's celebrate our blessings this season with the trust that a better dawn awaits Nigeria.
"I wish you all a Merry Christmas," a statement containing the message added.
On his part, the President of the Senate, Ahmad Lawan, while felicitating with Christians in Nigeria as they join fellow Christians across the world in celebrating Christmas to mark the birth of Jesus Christ, enjoined Nigerians to spread the messages of love, peace, hope and tolerance which Jesus Christ preached by personal example.
He urged Nigerians to live by the "great instructions" of love preached by Jesus Christ as "we seek to build a virile and happy nation."
"I heartily rejoice with Christians in Nigeria as they celebrate this annual festival of the birth of Jesus Christ.
"The life and teachings of Jesus Christ enjoins his followers through holy living to be the light and salt that make the world brighter and better for mankind.
"Jesus Christ also commanded his followers to love their neighbours just as they love themselves and to seek peace in the society.
"Abiding by those great instructions is important for Christians everywhere and for all of us in Nigeria as we seek to build a virile and happy nation.
"The National Assembly will continue to promote good governance so that we can overcome our development challenges and set our country firmly on the path of progress, peace and unity.
"The ninth National Assembly has been working with the Executive Arm in the last three and a half years to improve service delivery by government and all its institutions, to raise the standard of living of Nigerians.
"In true spirit of this August occasion, let us also remember to pray for divine guidance for those piloting the affairs of our country, Nigeria," a statement conveying the message signed by the Special Adviser (Media) to the President of the Senate read.
…It's a season of reflection — Sanwo-Olu 
On his part, Lagos State Governor, Mr. Babajide Sanwo-Olu, urged Nigerians, especially Lagosians to continue to live in peace and harmony as they celebrate Christmas, saying it is a season for reflection to usher in "bigger and greater things."
He also appealed to Lagosians to celebrate the season of the birth of Jesus Christ, with moderation.
Governor Sanwo-Olu in his Christmas message while speaking to journalists in Lagos, reiterated his administration's commitment to delivering more dividends of democracy to residents of the State in the years ahead.
The Governor implored Lagosians to protect and use infrastructure provided by the government very well so that incoming generations can also enjoy the dividends of democracy.
He said, "This is another opportunity to say compliments of the season and to wish all the residents and people of Lagos State a Merry Christmas, a very peaceful holiday season and a prosperous New Year in advance.
"2022 has been a year of several things for us but it has been a year of prosperity for Lagos; a year in which we have broken all barriers that hinder us before now and you can see purposeful development. You can see that our THEMES agenda this year has touched all of our pillars and I cannot begin to role them out here today.
"I just want to assure our citizens that the government and the people of Lagos State will continue to be law-abiding. We will continue to live in peace and harmony among ourselves, and even as we go into this yuletide season let us celebrate with moderation and know that the season is for us also to reflect and ensure that as New Year comes in, it is for bigger and greater things to happen."
Governor Sanwo-Olu also urged Lagosians to perform their civic responsibilities during the next year's general elections and the 2023 Population and Housing Census.
He said, "Next year is very important for our country because it is a year for the general elections. It is also a year for the national census. So, we all have to be on the same page.
"We have to know that we have a responsibility as citizens to perform our civil role in all of these activities and to ensure that all of the assets of the government are preserved and are used well. People must continue to ensure that they protect and they use infrastructure well so that generations coming behind us can also enjoy the dividends of democracy."
…Nigeria at the point where we must allow God to guide — Akeredolu
On his part, Ondo State Governor, Oluwarotimi Akeredolu, has said the Country is at a juncture where God must be allowed to guide and direct.
He called on Christians across the country to embrace goals and ideals that will promote societal common good and bring stability to the country.
Governor Akeredolu, made the call on Saturday in Akure in his felicitation statement to the good people of Ondo state and Nigeria at large on the occasion of the Christmas celebration.
The Governor, who spoke through his Chief Press Secretary, Richard Olatunde, therefore, charged the people to imbibe the lessons of the birth and life of Jesus Christ.
"We must reflect deeply on the reason for the season. The birth of Jesus Christ is significant in many ways. It teaches love, tolerance and sacrifice. Let us be deliberate in imbibing the lessons in this season.
"Our religion teaches us to extend love and embrace sincerity. As children of God, Let's us show love and follow the path of Jesus Christ in selfless sacrifice.
"We all have a duty to perform in Nation-building and national development. Our dear country is at the point where we must allow God to guide us and open our eyes to see beyond our space. As Christians, we need to understand that only the best is good for us.
"We must shun religious profiling and embrace quality minds whose track records are alluring to lead our nation. There is need for us all to be dispassionate about the choice of leadership.
"Let us all join hands to pray that God Almighty will continue to strengthen our resolve to do our best to transform our Land and the people of this state. Christ's birth was the mingling of divinity with humanity. We must put humanity first.
"In the spirit of the season, let us take time to reflect on the essence of the coming of our Lord Jesus Christ over 2000 years ago. Let's love one another and promote the happiness of all.
"We have every reason to thank God for what we are able to achieve in 2022. The year 2023, I'm sure, with our prayers, will usher in peace, progress and prosperity for us all."
…Approach this season with renewed faith — Jonathan
On his part, former President, Dr Goodluck Jonathan in his Christmas goodwill message to Nigerians  Christmas called for love, unity and peace among Christians and others around the world.
In a statement released by his media office on Friday, Dr Jonathan urged Nigerians to "approach this season of Christmas with optimism and renewed faith in ourselves and our country."
"At Christmas, we celebrate love, hope and joy, which the birth of Jesus heralds to the world. As individuals and as a nation, we face different challenges. But we should not allow that to weaken our faith in God and our country, as well as imperil our shared promise of greatness and prosperity.
"Let us approach this season of Christmas with optimism and renewed faith in ourselves and our country. Let us exhibit love, tolerance, a sense of unity and peace towards our neighbours and all around us during this season and beyond. Merry Christmas."
Economic conditions have left Nigerians this season with a lamentation as inflation and other key indices have largely been on the negative side.
The prices of food items have been on the high side with hyperinflation, leaving many with lamentation.
The cost of living recently with the scale of hyperinflation worsened by scorching economic conditions, have made a lamenting narrative for the festivities which used to be  mouthwatering to become soured for many groping for survival.
Recent indices of the Nigerian economy have shown, as projected before now by experts, that the Christmas and New Year festivities would not take the fanfare mode.
Mid December, the National Bureau of Statistics disclosed that Nigeria's inflation rate rose for the 10th consecutive month in November to 21.47 per cent from 21.09 per cent recorded a month earlier amid a continuing increase in food and energy prices.
The statistics office said the prices of goods and services, measured by the Consumer Price Index, increased by 21.47 per cent in November 2022 compared to the rate in November 2021.
Food inflation rate in November stood at 24.13 per cent on a year-on-year basis, which was 6.92 per cent higher compared to the rate recorded in November 2021 (17.21 per cent).
In major cities of the Country, the prices of a good sized chicken sold now between N12,000 – N15,000, while the price for a good sized turkey about an 100 percent increase from the price it was sold last Christmas, sold for N45,000 – N55,000.
The prices of rice oil, both vegetable and oil palm, among others, are no more good for consideration. Although without uniform price, a 50kg bag of rice sells on average between N35,000 – N40,000
The situation has left many households groaning, as they seek for best substitutions with rationalisation and alternatives.
Divestments: Foreign investors cite harsh operating environment as reason for exit, pull out N310bn assets
Foreign investors have cited a harsh operating environment as reasons for their exit from the Nigerian market.
Recall that President Bola Tinubu had in his inauguration speech in May and also in August assured investors of his dedication to revitalising the nation's economy by intensifying the removal of all bottlenecks obstructing efficient business establishment and management in Nigeria.
However, since the President came on board, the country has witnessed over four major foreign investors in the manufacturing and oil and gas sector exiting the country in droves citing high operational costs and unfavourable business climates as some of the reasons for their exit.
The latest exit announcement was made yesterday by Procter & Gamble (P&G) a major global player in the Fast Moving Consumer Goods (FMCG) segment and Equinor, another global player in the upstream oil sector.
With these new exits, Nigeria's economy is expected to lose $335 million (about N310 billion) in Foreign Direct Investments (FDI).
The amount represents the combined assets value of the two companies.
Procter & Gamble (P&G), an American multinational consumer goods company, says it has plans to transition from local production to solely importing its products as the firm winds down its on-ground presence in Nigeria.
Equinor is exiting after selling its Nigerian business, including its share in the Agbami oil field to Nigerian-owned energy company Chappal Energies.
Explaining the decision, Chief Financial Officer, P&G, Andre Schulten said the decision is a result of "the challenging business environment in Nigeria, as well as the difficulty in creating US dollar value."
On his part, Equinor's Senior Vice President for Africa Operations, Nina Koch, in a statement, said, "Nigeria has been an important part of Equinor's international portfolio over the past 30 years.
"This transaction realises value and is in line with Equinor's strategy to optimise its international oil and gas portfolio and focus on core areas."
In the second half of this year two other major multinational companies, GlaxoSmithKline, GSK, Consumer Nigeria Plc and Sanofi-Aventis Nigeria Limited, a French pharmaceutical company, pulled out assets estimated at over $800 million from Nigeria, citing harsh operating environment.
Meanwhile, the Nigeria Employers' Consultative Association (NECA) has blamed stringent regulatory and legislative activities, insufficient infrastructure, and policy inconsistencies for the difficulties faced by businesses.
Reacting to the exit of Procter & Gamble, P&G, NECA's Director-General, Adewale-Smatt Oyerinde expressed dissatisfaction with the news.
He however, commended the Federal Government for supporting the Small and Medium Enterprises, SMEs, and manufacturers through the disbursement of the N125 billion Presidential Palliative Programme.
The DG said, "NECA commends the Federal Government for supporting the Small and Medium Enterprises (SMEs), and manufacturers through the disbursement of the N125 billion Presidential Palliative Programme.
"This strategic intervention is a proactive step in mitigating the impact of the multi-dimensional challenges currently being faced by businesses. It strongly emphasised the immediate need for decisive measures to halt the ongoing trend of companies divesting from the country.
"While we commend the Federal Government for the disbursement of the intervention funds, we urge a quick and definitive action to arrest the continuous exit and divestment of legitimate organizations in Nigeria.
"In the last few years, hitherto strong brands like GSK, Nampak and now P&G and some other local brands have either closed shop or divested fully or partially. These regrettable departures will persistently undermine the Federal Government's efforts to attract Foreign Direct Investment, rendering its initiatives highly ineffective.
Highlighting the probable factors behind these business closures, the NECA boss asserted "that the challenging business landscape, marked by stringent regulatory and legislative activities, insufficient infrastructure, and policy inconsistencies, all conspired to exacerbate the difficulties faced by businesses.
"When established global brands like P&G cannot survive the environmental and regulatory onslaught, it is worrisome how many more businesses will capitulate.
"Regulatory bodies tasked with fostering business growth persist in prioritising revenue generation at the expense of their core mandate, while legislators, in the guise of oversight functions, consistently create impediments for organized businesses, hindering their operations.
"The contradictions and self-disruptive tendencies of many federal and state Institutions can only be imagined, as they negate the efforts of the President to attract Foreign Direct Investment."
NECA implored President Bola Tinubu, as well as the Minister for Finance and the Coordinating Minister of the Economy, "to prioritise the survival of local businesses as the primary step before actively seeking Foreign Direct Investment.
"We advocate for the 2024 Appropriation Bill to address crucial infrastructural requirements conducive to business expansion, laying the groundwork for a prosperous nation.
"Additionally, he underscored the necessity of focusing on comprehensive tax reforms and addressing the challenges related to FOREX and exchange rates with a sense of urgency."
CBN reviews service charter to drive ease of doing business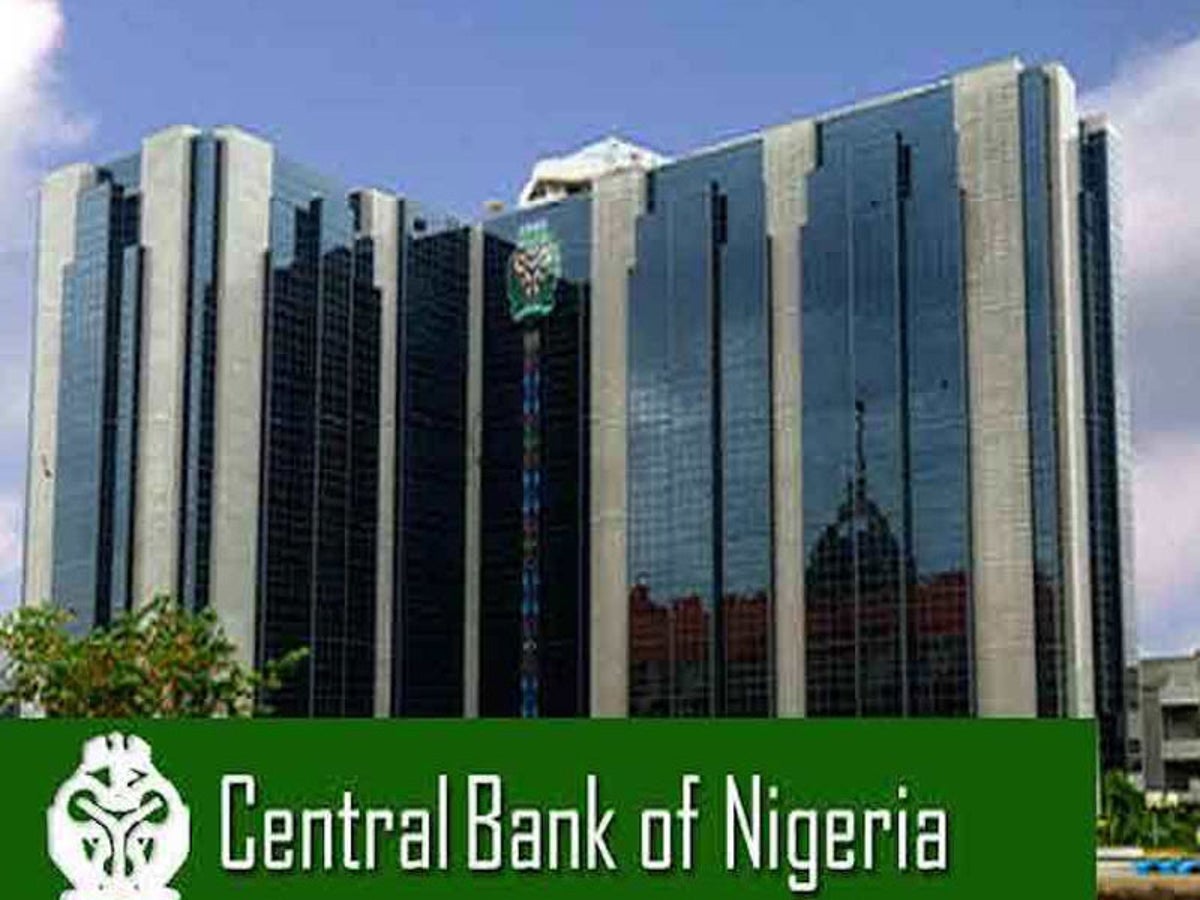 By Sodiq Adelakun
In a significant move to bolster the ease of doing business in Nigeria, the  Governor of the Central Bank of Nigeria (CBN), Mr. Yemi Cardoso, has officially approved a revised "Service Charter" for the nation's apex bank.
This strategic initiative is a direct response to the mandates of the Business Facilitation Act 2022, which aims to streamline business operations and enhance customer service delivery across the country.
The CBN announced on Thursday that the newly reviewed charter is designed to establish a clear framework for interactions between the bank and its external stakeholders. By adhering to the provisions of the charter, the CBN commits to aligning with the directives set forth by SERVICOM, the government agency responsible for promoting efficient and effective service delivery in public offices.
The implementation of the service charter is expected to mark a new era of transparency and accountability in the CBN's operations, ensuring that the bank's services are delivered in a customer-centric manner.
This development is anticipated to have a positive impact on the Nigerian business landscape, fostering a more conducive environment for both local and international investors.
Governor Cardoso's endorsement of the service charter underscores the CBN's dedication to upholding the principles of the Business Facilitation Act 2022 and its commitment to driving progress in Nigeria's economic landscape.
"The document clearly outlines the bank's mandates, vision, mission, and core values.
"It contains the list of services offered by the bank through its various departments and the service standards for each service.
"The service charter also includes a standardised customer complaints form for reporting service failures as well as a mechanism for addressing failures in any of the bank's services," it stated.
It added that the service charter reiterated CBN's commitment to effective and prompt service delivery to its stakeholders and to its customers.
"It enables our customers to know the range of services provided by the bank as well as the standards at which these services would be provided.
"It equally states redress procedures in the event of service failure from any of our service windows.
"The charter applies to all stakeholders and customers of the bank," it stressed.
In the foreword to the reviewed document, Cardoso reiterated CBN's commitment to providing more responsive and citizen-friendly governance through quality service delivery that is efficient, accountable and transparent.
At UBA Business Series, e-commerce owners urge SMEs to prioritise delivering value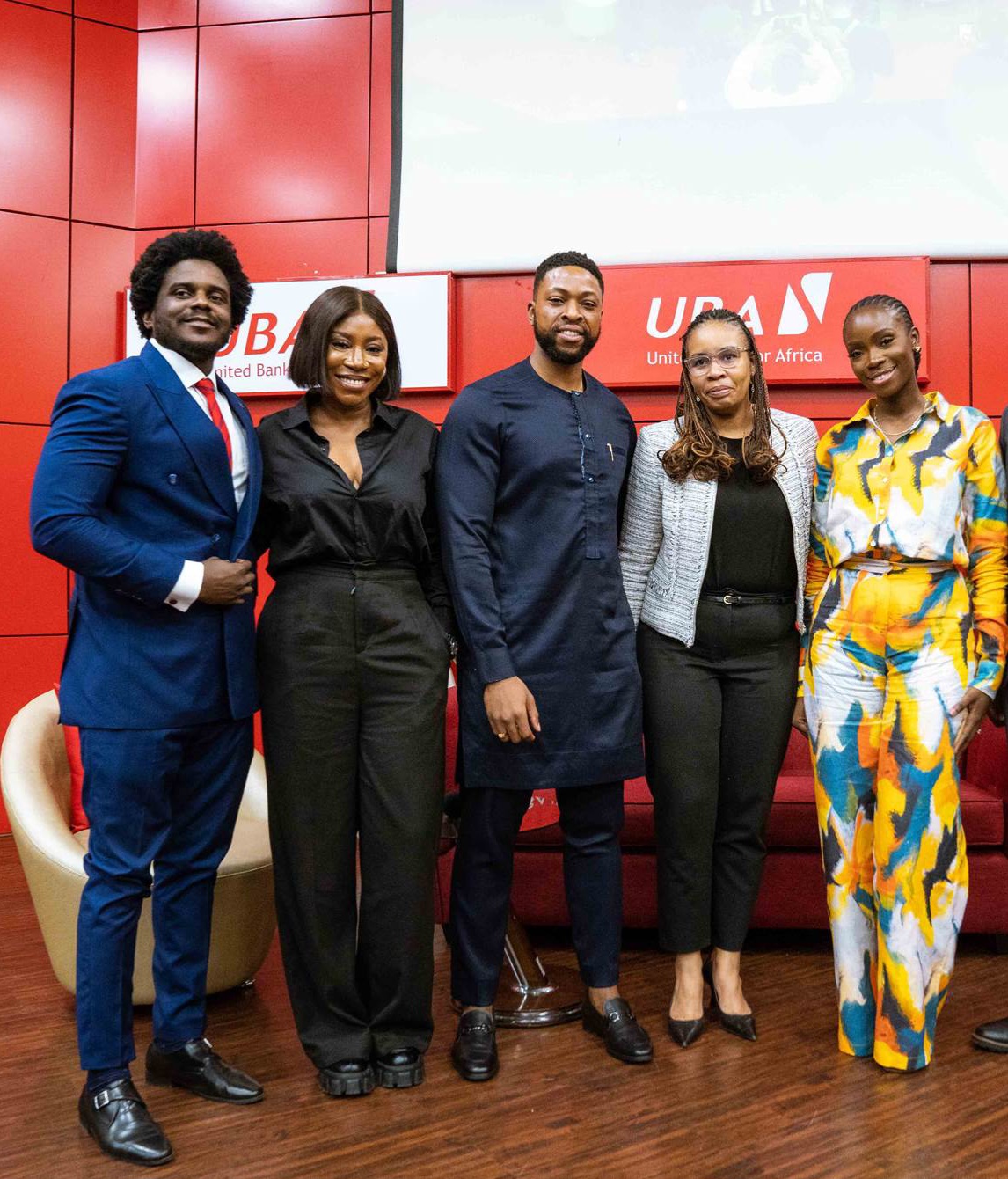 Seasoned business  owners have advised Small and Medium Scale Enterprises (SMEs) owners and operators on winning tips that will help them run successful online businesses especially in the face of growing competition and challenging business terrain.
Speaking during the United Bank for Africa (UBA) Business Series hybrid event at the bank's Head office in Lagos on Thursday, the entrepreneurs and E-commerce experts agreed that SMEs should start small and offer value-added services to their customers as these are essential factors to help them grow their businesses into successful empires.
The Chief Executive Officer, Konga.com, Nnamdi Ekeh, the Founder/CEO RenDoll Fashion Brand, Reni Abina, and Media Personality & Entrepreneur, Kaylah Oniwo were panellists at the event who spoke on the topic; E-commerce: the Effects of Online Retail.
"There is a need for proper documentation. Data is very important for business growth, as it gives you your conversion rates, and lets you know what to do to improve these rates to boost business patronage," Ekeh said, as he emphasised that boosting security as regards payment options is also very important.
On her part, Abina advised E-commerce business owners and prospective owners to make use of reputable online influencers to promote their businesses, as she said, "It is important to find influencers in your field that are fitting to your brand and the kind of business you do."
"It is important for business owners to know how their brands are being positioned; remember to track your growth properly as this will help you to know what you are doing right or wrong at every point in time," Oniwo stated as she pointed out that the need for business owners to take the storytelling element of their business very important.
Together, all the speakers at the event noted that business owners should ensure that their businesses are duly registered, with functional business accounts as this gives a large amount of credibility to the company.
Speaking earlier, the Group Head, Marketing and Corporate Communications, Alero Ladipo, said UBA organises these business series frequently as they go a long way towards equipping customers with the much needed strategies to help build their businesses.
She said, "This year alone, we have had several conversations around business and health, personal finance and now, we are talking about e-commerce. To us as a bank, it is important that we have these conversations and the topic for this session is E-commerce, and is very important as we wrap up the year, because this is the season for giving and a lot of buying and selling will be going on during this period.
"As a financial institution that cares about its customers, UBA is interested in bringing in great speakers, experienced business people and thought leaders to educate its customers and Small business owners as they can then take the points discussed in these series and work with them to improve upon and positively impact their businesses," she stated.
United Bank for Africa is one of the largest employers in the financial sector on the African continent, with 25,000 employees' group wide and serving over 35 million customers globally. Operating in 20 African countries and in the United Kingdom, the United States of America, France and the United Arab Emirates, UBA provides retail, commercial and institutional banking services, leading financial inclusion and implementing cutting edge technology.