CBN, partners to host second International Financial Inclusion conference in October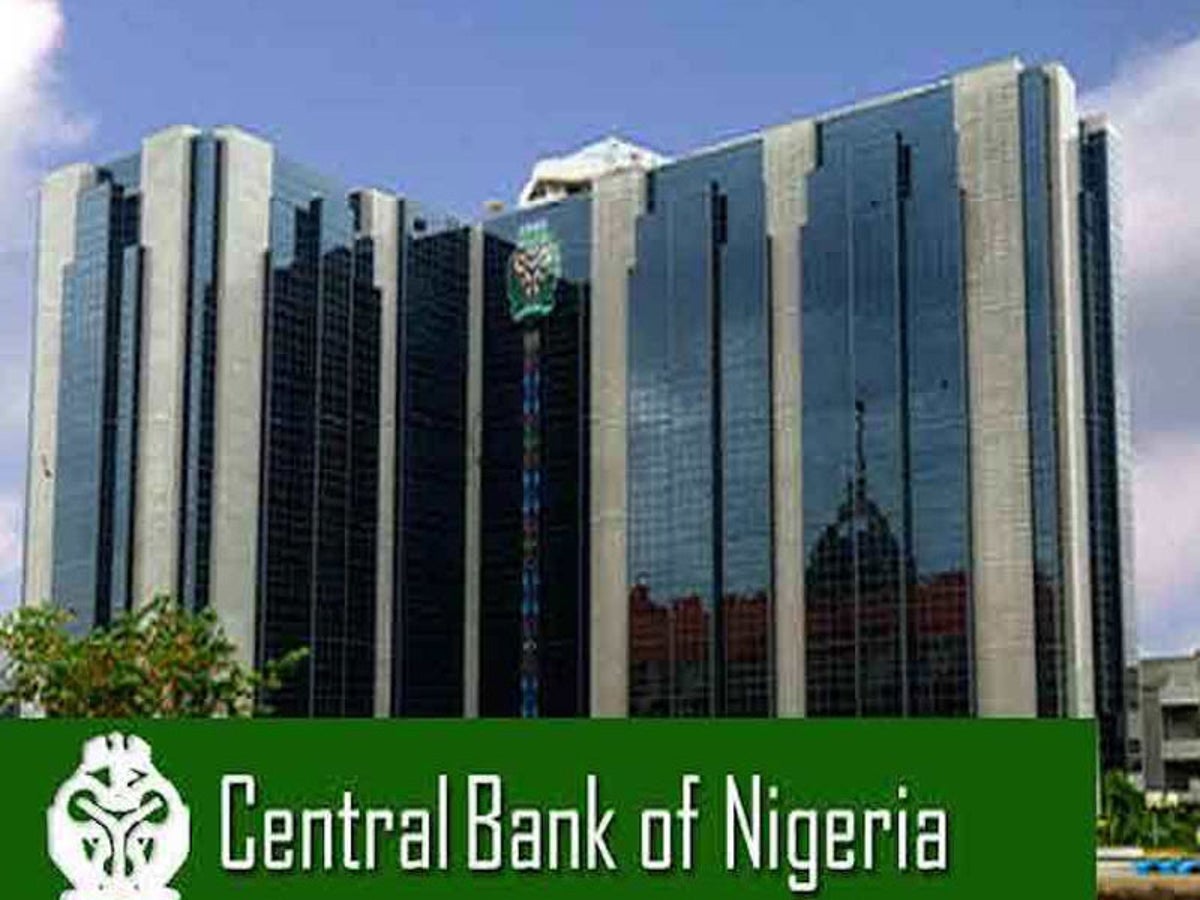 The second edition of the International Financial Inclusion Conference (#IFIC2023) Nigeria's flagship Financial Inclusion event is scheduled to hold on the 5th & 6th of October 2023 at the Landmark Event Center, Lagos, themed: "Financial Inclusion for All: Global Insights for Local Impact."
Hosted by the Central Bank of Nigeria and partner agencies within the National Financial Inclusion Governance Committees, IFIC 2023 is an engagement platform for global thought leaders, regulators, and other stakeholders to discuss and collaborate on contemporary strategies for accelerating financial inclusion in the African continent and globally.
Keynote speakers include Governor of the National Bank of Cambodia, Dr. Chea Serey; Executive Director, Alliance for Financial Inclusion;  Dr. Alfred Hannig, and former Governor of the State Bank of Pakistan, Dr. Reza Baqir.
Key topics to be explored include fintech-driven last mile solutions, leveraging big data and artificial intelligence, inclusive product innovation (non-interest finance), leveraging payment systems to scale financial inclusion in excluded segments – women, rural, youth and MSMEs, Consumer protection, fraud and data privacy, etc. Other highlights include, Innovation Labs, Financial Inclusion Awards and other side events, with opportunities to showcase Nigeria as an investment destination to support economic development within Nigeria and the sub-region.
The maiden edition of the IFIC which held at the Transcorp Hilton Abuja, in 2022 was well attended by senior government officials from within and outside the country. Former President Mohammadu Buhari, Queen Maxima of the Netherlands, selected Honourable Ministers of the Federal Republic of Nigeria and other influential persons in the global financial inclusion ecosystem were in attendance. Over 5,000 participants were drawn from 78 countries and feedback on the event was overwhelmingly positive, with the 2023 edition much anticipated.
Overall, IFIC 2023 promises to be an insightful and engaging platform for networking with a vibrant and globally diverse Whova community and an eclectic mix of offerings to enrich participants' in-person and/or virtual experience.
Nigeria committed to ensure security, peace in West Africa – Akpabio
The President of the Senate, Sen. Godswill Akpabio, has restated Nigeria's commitment to ensuring peace and security in West Africa.
Akpabio said this on Thursday in Abuja at the opening of the international roundtable on Parliamentary Security Sector Governance.
The roundtable was organised by National Institute for Legislative and Democratic Studies (NILDS) in collaboration with Konrad Adenauer Stiftung (KAS).
The roundtable drew lawmakers from Nigeria, Sierra Leone, Senegal, Mali, Burkina Faso and Ghana.
Represented by the Chairman, Senate Committee on Navy, Sen. Daniel Gbenga, Akpabio recommend synergy among countries in the sub-region to address insecurity.
"Nigeria is a country that is willing and determined to ensure that the West Africa sub- region enjoys peace, security, shared prosperity in our developmental goals.
"In order to mitigate the challenges already identified, it is important to properly address insecurity in the West African sub region.
"This can be done through deep cooperation and deliberate policies and laws by our parliament, as well as empower the parliament to assume full legislative powers," he said.
The Speaker of the House of Representatives, Rep. Tajudeen Abbas, said the security sector plays a pivotal role in ensuring peace, stability, and development within any nation.
Represented by the Deputy Speaker, Rep. Benjamin Kalu, Abbas said effective governance and reform of the security sector were essential for upholding the rule of law, protecting human rights, and safeguarding democratic principles.
"In this regard, the role of parliament is indispensable as it serves as a key institution for oversight, legislation, and budgetary control over the security sector.
"I urge all stakeholders present to consider practical strategies for enhancing parliamentary engagement in security sector governance.
"This may involve developing specialised training programs for parliamentarians on security related matters, establishing robust mechanisms for information sharing between security agencies and parliamentary committees.
"Also for fostering a culture of dialogue and cooperation between the executive and legislative branches on security policy formulation," he said.
The Director-General, NILDS, Prof. Abubakar Sulaiman said that in recent times, West Africa faced a scourge of terrorism, insurgency, and transnational crime.
He said that the menace presented formidable threats to the collective peace and stability of the region.
According to him, security issues, including illicit trafficking and the movement of armed groups, further compound the complexities.
"We must confront these urgently; internal conflicts, driven by various factors, pose additional challenges that require our immediate attention.
"More recently, the series of military coups that have taken place in and around our region which remains a threat to peace, the rule of law and democratic stability within the region.
"As legislators, you stand at the forefront of crafting responses to these challenges.
"The laws and policies you shape must not only address the immediate threats but also lay the foundation for sustainable security sector governance and reform," he said.
Sulaiman said the roundtable provided an opportunity to pool insights, share best practices, and develop legislative frameworks that are responsive to the unique security dynamics of West Africa.
Peran said that there has been a spread of terrorism and violent extremism with terrorist groups becoming more and more sophisticated.
"Wave to try to understand better why the security situation is so complex and what can be done to improve it in a sustainable fashion said the Resident Rep of KAS, Ms Marija Peran.
According to her, security sector reforms and governance plays a vital role in stabilising the region.
She said they had also been recognised as an essential precondition not only for conflict prevention, post-conflict reconstruction and peace-building but in general for good governance.
"Security sector reforms, repurposing of security institutions and agencies, improved interagency cooperation and effective oversight of the security sector are critical enablers to create the peaceful and secure Africa," she said.
Senate threatens to step down NCoS budget over insufficient information
The Senate has threatened to step down consideration on the 2024 budget of the Nigerian Correctional Services (NCoS) over insufficient information
Sen. Adams Oshiomhole, the Chairman,Senate Committee on Interior, Sen.Adams Oshiomole, said this said this at the 2024 budget defence of the National Assembly Joint Committee on Interior on Thursday in Abuja.
Oshiomole said he was unhappy with the services being rendered to inmates by the NCoS.
"Your organisation has transformed from Nigeria Prison Service to Nigerian Correctional Service but you have yet to change in your attitudes toward inmates.
"It's not just your fault because the government appropriates little money for you, it is either you don't feed the inmates or you feed them only once and even at that, very miserable food.
"This is why they have completely emaciated and some can never live a decent life again even when they did not commit an offence.
"You all know the price of food items in the market, so how can you look us eye to eye and tell us that you feed a man in Nigeria with N750 a day, how much is a bottle of water," he said.
He said that the committee would not be in a haste to approve any budget for the service until it received satisfactory answers.
He requested for a breakdown of the number of inmates and security dogs at the correctional centers and how they were fed daily.
"I would like to see a breakdown of how you feed the inmates. If you say you feed inmates three times a day with N250 each.
"How many dogs do you have and how much does it cost to feed them daily," he said.
Responding, the NCS Comptroller General, Alhaji Haliru Nababa, said the service had a total of 81,358 inmates nationwide, saying that 53,362 of the inmates were awaiting trial.
"We feed each inmate with N750 daily and they are fed three times daily (N250 for each square meal).
"We have 900 security dogs and to feed a dog each day we spend N800," he said.
Army Chief tasks NASS on funding
Lt.-Gen. Taoreed Lagbaja, the Chief of Army Staff, has appealed to the National Assembly to review the current envelope budgeting system of the Federal Government to ensure adequate funding for the Nigerian Army.
Lagbaja said this when he appeared before the National Assembly Joint Committee on Nigerian Army on Thursday in Abuja.
He said that the envelope system had led to inadequate funding for the Nigerian Army, especially its anti terrorism operation and other operations across the country.
Lagbaja also called on the national assembly to expedite action on the passage of the Armed Forces Support Trust Fund Bill, saying that the passage would enhance the operations of the Armed Forces, through improved funding.
The Chairman, of the Joint Committee, Sen. Abdulaziz Yar' adua assured of transparency in the handling of the Nigerian Army 2024 budget.
He comended Lagbaja for taking responsibility for the bombing of Kaduna villagers and taking steps to investigate the matter.