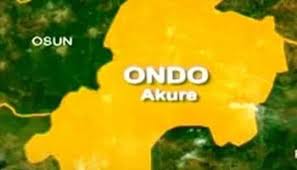 By Sodiq Adelakun
Following the approval of the Federal Ministry of Education through the National Board for Technical Education in Nigeria, the British Transatlantic Polytechnic has been established in Akure, the Ondo State capital.
The Polytechnic's corporate communication office, which disclosed this in a statement said the polytechnic will take-off with courses that are in high demand in the labour market, giving the students the tools they need to be more employable at local, national and international levels.
The Polytechnic Registrar, Julius Ayodele, said the courses are carefully designed to meet modern day demands in the industry with the aim of making students to be highly sought-after.
Ayodele said that the curriculum is redesigned to tackle the higher technical skills shortage that Nigeria graduates are facing, supporting a much-needed growth in productivity particularly in IT, engineering and digital industries.
He said, "With the state-of-the-art equipment and facilities, the polytechnic is focusing on the development of skills needed to support industrialisation, economic growth and long-term prosperity across Nigeria.
"The polytechnic is strategically situated in Akure to support the efforts of the government of Ondo, Ekiti, Osun and Edo States, to fill the skills gap and give people the tools they need to build a better economic and industrialised future for the states."
The Registrar explained that "the polytechnic has industry-standard facilities and partnership to increase education and employment opportunities across IT, business, engineering and digital industries.
"A key priority of the polytechnic is to support individuals from economically disadvantaged states to foster valuable connections and access sustainable, well-paid careers, even at international level. We want to see students who are trained in Akure to be able to get job offer abroad."
He said, "British Poly is currently admitting students for National Diploma in Accountancy with Digital & Cloud Accounting; Computer Science with Digital media; Computer Engineering with software systems; Electrical & Electronic with Mobile and Telecommunications Engineering & Statistics with Data science.
"The British polytechnic also runs short courses in Mobile Phone Engineering; GSM and Telecommunication; Data Analysis,Business Analysis; Financial Markets and stock trading; Sage & Cloud accounting; Digital content creation, Public Relations, Event planning and New and social media.
According to Ayodele the "British Poly has hostel facilities for students and prospective students can apply via JAMB portal or directly online at britishpoly.org."