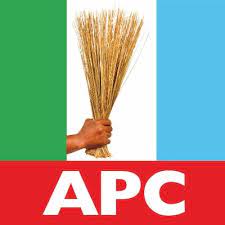 All Progressives Congress (APC)'s Returning Officer for Ifako-Ijaiye Federal Constituency, Mr. Ganiyu Sadiq, has announced the party winners at the just concluded primary elections.
Reeling out the results of the party primaries for Ifako-Ijaiye Federal Constituency, the returning officer declared Hon. Benjamin Adeyemi Olabinjo (BAO) as the winner of the House of Representatives with thirty-five votes (35).
Hon. Olotu Emmanuel wins the Lagos State House of Assembly ticket for Ifako-Ijaiye Constituency 02 with seventeen votes (17) beating the incumbent flawlessly as no vote was cast for the present seating member of the constituency out of all votes cast at the All Progressives Congress (APC) Party Secretariat in Jankara area of Ojokoro LCDA.
In Ifako-Ijaiye 01, Hon. Adewale Temitope  Adedeji (ATA) beats his co-contestant with seventeen (27) votes against three (3) votes.
In his remarks, Hon. Olabinjo assured the good people of Ifako-Ijaiye of quality representation with proper distribution of the dividend of democracy.
"I am very good at lobbying development for my people and I will use my office to bring goodies to our Ifako-Ijaiye across sectors," he said.
Hon. Emmanuel also appreciated all the party leaders, party members and delegates who voted at the primaries for proper representation and a government of inclusion as all and sundry will be carried along.
On his part, Hon. Temitope said, "The last few years is just a tip of the iceberg but the next phase of governance is going to be super," Adedeji Temitope concluded.