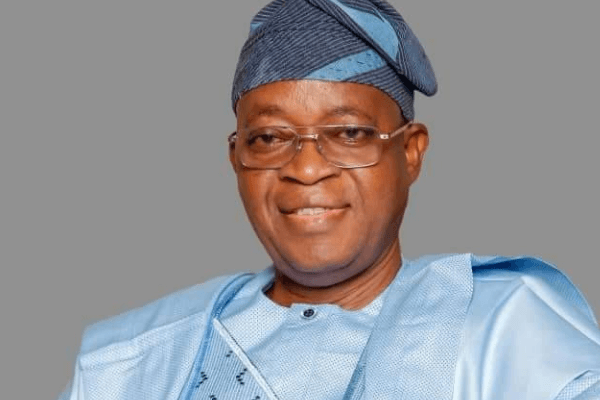 … Congratulates Famodun, Lawal
The entire members of APC Ife East Local Government have thrown weight behind the second term ambition of the Osun State Governor, Gboyega Oyetola.
This disclosure was made during fhe weekly general meeting held on Sunday the 17th of October, 2021.
The group unanimously endorsed the candidature of Governor Adegboyega Oyetola, for a second term in office as the Governor of Osun State.
In a communique issued by the echelon members of the APC-Ife East after their meeting, they congratulated Prince Gboyega Famodun on his re-election, saying his candidature is a tested and trusted hand, thus, is the right choice in a right direction.
According to the statement, "In the same vein, we say a big thank you and special appreciation to Mr governor and the teeming party supporters for giving one of us, Sooko Tajudeen Lawal the pivot to be the State Deputy Chairman of the party APC.
"The choice of Hon. Tajudeen Lawal as the Deputy Chairman of the party is really an act of putting a round peg in a round hole. He is the needed 'grassroot personified' who will complement the good work of Mr. Governor, the immeasurable progressive efforts of Sen. Iyiola Omisore and our trust-worthy Chairman Prince Famaodun who has been a notable performer and a great achiever of note. Hon. Tajudeen Lawal is no doubt capable and habile.
"The entire members of APC Ife East Local Government wholeheartedly pledge their loyalty to the party and remain resolute to work not only to re-elect Oyetola but to also ensure we do not betray the confidence reposed in us. Hence, the good gesture shall be reciprocated adequately.
"We promise Ife votes shall be massive come July 2022 Governorship Election insha-Allah," the message concluded.