Afreximbank closes $1.3bn bond issuance
By Kayode Tokede
The African Export-Import Bank (Afreximbank) has successfully closed a $1.3 billion dual tenor bond issuance, its largest-ever transaction in the international debt capital markets.
The bank announced this in a statement in Cairo, Egypt on Tuesday.
It said that it printed a $600 million five-year note at a spread of T+185 basis points (bps) and a $700 million 10-year note at a spread of T+220bps.
The bank explained that this was after achieving a final order book of $4.5 billion.
It said, "The Initial Pricing Thoughts (IPTS) were announced at T+220bps area and T+250bps area for the five-year and 10-year tranches, respectively.
"Backed by strong demand, the combined books peaked at five billion dollars, with a slight skew towards the five-year tranche, seeing pricing set at T+185bps to a re-offer yield of 2.634 per cent and T+220bps to a re-offer yield of 3.798 per cent respectively.
"The 10-year tranche was finally priced at only a five bps New Issue Premium (NIP), while the five year was priced flat to fair value."
According to the statement, Afreximbank Advisory and Capital Markets (ACMA) acted as Sole Financial Advisors on the transaction.
Also, Afreximbank partners in arranging the transaction were Hongkong and Shangai Banking Corporation (HSBC) plc as Sole Coordinator and Joint Lead Manager/Book Runner.
It also had Mitsubishi UFJ Financial Group (MUFG), Emirates NBD Bank PJSC, Commerzbank and Standard Chartered Bank as Joint Lead Managers and Book Runners.
It added that the transaction was a major milestone for Afreximbank, marking the second time that the bank had accessed the 144A US market and was the bank's largest transaction in the debt capital markets to date.
The bank said that it fulfilled a number of key objectives of its Liability Management strategy, which included diversification of the liability book by geography, investor type and tenor as well as reducing cost of funds.
The statement said that prior to pricing the transaction, Afreximbank met with both new and existing investors during well-attended virtual roadshows covering Africa, Gulf countries, Europe, Asia and USA.
It also received overwhelmingly strong feedback, noting confidence in Afreximbank's credit profile and strategy.
Investors also complimented the bank for helping its member countries adjust to the shocks caused by the COVID-19 pandemic, through its Pandemic Trade Impact Facility (PATIMFA), it stated.
Speaking after the closing,  Afreximbank's Executive Vice President responsible for Treasury, Mr Denys Denya said the landmark deal confirms continuing investor deep confidence in Afreximbank's mission and credit story.
"It also confirms that achieving competitive pricing for both tranches was testament to the strength of support from investors from all key financial markets across the globe.
"Importantly, the success of this transaction enables the bank to continue to play a major role in the development of intra-African trade and trade between Africa and the rest of the world.
"The closing of the transaction is evidence of the bank's growing capability to harness competitively priced long dated resources into Africa and fund investments that would have a positive impact on trade in the continent," it said.
Afreximbank is a Pan-African multilateral financial institution mandated to finance and promote intra-and extra-African trade.
Naira continues to weaken as black market exchange rate reaches N1165/$1
By Sodiq Adelakun
In the latest developments in the foreign exchange market, the black market exchange rate for the Dollar to Naira, also known as the parallel market or Aboki fx, has been reported.
According to sources from Bureau De Change (BDC) yesterday, players in the Lagos Parallel Market are purchasing a dollar for N1162 and selling it at N1165.
It is important to note that the Central Bank of Nigeria (CBN) does not officially recognise the parallel market and advises individuals engaging in Forex transactions to approach their respective banks.
The CBN's official exchange rate for the Dollar to Naira stands at a buying rate of 952 and a selling rate of 953.
However, it is crucial to keep in mind that these rates may vary based on market dynamics and individual transactions.
Therefore, individuals are advised to check with their banks for the most accurate and up-to-date rates. Several factors influence foreign exchange rates, including inflation rates, interest rates, government debt levels, speculative activities, and conditions of trade.
Inflation plays a significant role in determining black market exchange rates, and stabilising the Nigerian economy and controlling inflation can contribute to the strengthening of the Naira against the Dollar.
Additionally, changes in interest rates can impact the economy and lead to a depreciation of the Naira. National debt levels also impact investor confidence and fund influx, which can favor the Naira in the exchange market.
Speculative activities and conditions of trade, such as trade deficits and sourcing products from various countries, also play a role in the exchange rate dynamics.
Meanwhile, individuals and businesses involved in foreign exchange transactions should stay informed about these factors and consult with their banks for the most accurate rates.
UBA pledges $6bn to support SMEs in AfCFTA trade deal
United Bank for Africa (UBA), one of Nigeria's leading lenders, has announced that it has signed a Memorandum of Understanding (MoU) worth $6 billion with the African Continental Free Trade Area (AfCFTA) secretariat.
The agreement aims to provide funding for Small and Medium Enterprises (SMEs) in order to help them take advantage of the opportunities presented by the AfCFTA.
The Head of SME Banking at UBA, Babatunde Ajayi, made this announcement during the Nigerian Canadian Business Association Business 2023 Roundtable, which took place in Lagos.
The roundtable, themed "Enabling Growth by Unlocking Access to Capital, Technology, And Markets," was the second of its kind.
During a panel session at the event, Ajayi expressed concern about the low level of intra-African trade, which currently stands at less than 20 percent. In comparison, other continents have seen higher levels of trade between countries.
UBA's partnership with the AfCFTA secretariat is expected to address this issue by providing financial support to SMEs. By unlocking access to capital, technology, and markets, UBA aims to empower these businesses and enable them to participate more actively in regional trade.
The AfCFTA, which came into effect on January 1, 2021, is a landmark agreement that aims to create a single market for goods and services across the African continent.
UBA's commitment to supporting SMEs aligns with the broader goal of the AfCFTA, which seeks to promote inclusive and sustainable economic development across Africa.
Through this partnership, UBA aims to play a significant role in driving the growth and success of SMEs in Nigeria and beyond.
He said, "I'm the one driving the newly signed $6bn in partnership with the AfCFTA to fund SMEs across Africa. We are focusing on four sectors – Agro-processing, Automotive, Pharmaceuticals and Transport and Logistics.
"Across Africa, what we found is that these sectors have the highest potential for import substitution and those are the sectors we can easily make huge gains within Africa."
On his part, the Director of Trade Promotion at the Lagos Chamber of Commerce and Industry, Sunny Omeiza said energy, access to finance and multiple taxation have continued to constitute an albatross for SMEs.
He added that the high cost of production in Nigeria had made the prices of commodities produced by Nigerian SMEs not competitive with the prices of products imported from other countries.
In her welcome address, the Chairperson of the NCBA, Ebi Obaro noted that the three pillars of access to capital, technology, and markets provide essential guidance for SMEs navigating the intricacies of the global economy.
She said, "Technology is drastically changing the future of business and holds a lot of potential for small and medium-sized enterprises. Our goal is to explore the many ways in which we can harness technology to improve efficiency and productivity in businesses in both Nigeria and Canada."
CBN to freeze bank accounts without BVN, NIN from March 2024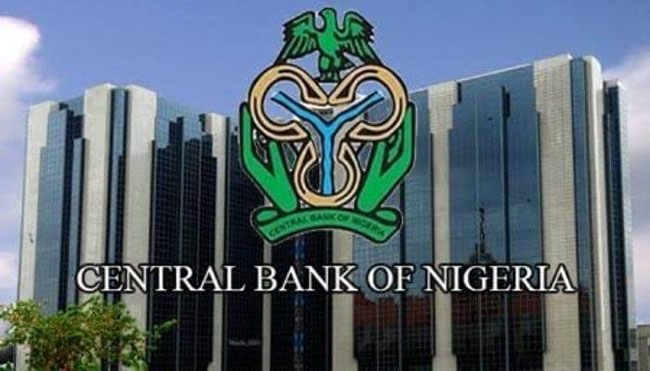 By Sodiq Adelakun
Starting from March 1, 2024, individuals holding Tier-1 bank accounts and wallets in Nigeria will be required to have either the Bank Verification Number (BVN) or National Identity Number (NIN), or both.
This announcement was made by the Central Bank of Nigeria (CBN) on Friday, emphasising the importance of these identification numbers in the banking sector.
The CBN further warned that any funded accounts or wallets without BVN or NIN after the deadline will be placed on "Post No Debit or Credit," and no further transactions will be permitted.
This move is aimed at promoting transparency and accountability in the banking industry, as well as reducing the risk of fraud and money laundering.
Also, the CBN has mandated that all BVN or NIN attached to and/or associated with all accounts or wallets must be electronically revalidated by January 31, 2024.
The implementation of this policy is expected to have a significant impact on the banking sector, as it will encourage more Nigerians to obtain their BVN or NIN and promote financial inclusion. It will also help to strengthen the country's financial system and improve the overall economy.
The apex bank addressed to all commercial, merchant, non-interest and payment service banks; as well as Other Financial Institutions (OFIs), and mobile money operators, which was signed jointly by the CBN Director, Payments System Management Department, Chibuzo Efobi and Director, Financial Policy and Regulation Department, Haruna Mustafa.
The apex bank noted that henceforth, all existing customer accounts or wallets for individuals with validated BVN shall be profiled in the NIBSS Industry Customer Account Database (ICAD) immediately and within 24 hours of opening accounts/wallets.
The circular highlighted key amendments to Section 1.5.3 of the Regulatory Framework for Bank Verification Number (BVN) Operations and Watch-List for the Nigerian Banking Industry (The Guidelines).
The central bank said the development was part of its effort in promoting financial system stability by strengthening the Know Your Customer (KYC) procedures in financial institutions under its purview.
Among other requirements, the CBN said it remained mandatory for Tiers 2 and 3 accounts and wallets for Individual accounts to have BVN and NIN.
It stated that the process for account opening shall commence by electronically retrieving BVN or NIN related information from the NIBSS' BVN or NIMC's NIN databases and for same to become the primary information for onboarding of new customers.
The CBN also ordered for the immediate implementation of the new policy, stressing that no new Tier-1 accounts and wallets should be opened without BVN or NIN.
Also, for all existing Tier-1 accounts/wallets without BVN or NIN, the CBN said effectively, any unfunded account/wallet shall be placed on "Post No Debit or Credit" until the new process is satisfied.
In order to ensure consistent and complete adherence to the new procedures, the CBN has instructed Executive Compliance Officers, Chief Compliance Officers, and Heads of Compliance Functions to familiarise themselves with the applicable Guidance Notes for all institutions regulated by the CBN.
The CBN will conduct a thorough audit of BVN and NIN records, and any violations discovered will be met with appropriate penalties.
Furthermore, the CBN has advised all financial institutions under its supervision to strictly comply with restrictions on Tier-1 accounts/wallets, including transaction value limits and cumulative balances.