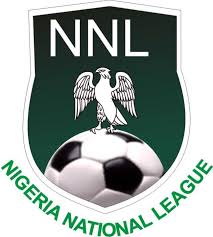 The Football Development Summit for Club Administrators and Media is to help confront the challenges facing the Nigeria National League (NNL), Obinna Ogba, the league's chairman, says.
Ogba said on Friday in Abuja during a one-day training session in collaboration with Vandyke Academy of Sports that the event would help with solutions.
"The summit will help proffer possible solutions to the issues limiting the league's progress," Ogba, who was represented by Sajo Mohammed, the league's Chief Executive Officer (CEO), said.
"I strongly believe that this summit is coming at a very appropriate time, in view of the spate of high rate of misconducts that have charaterised the 2020/2021 league season.
"That is why we have gathered here today, to begin the onerous journey of repositioning our league, uphold standards and apply professionalism in our administration of football in the NNL.
"The Summit is being organised to engage in intense introspection about the challenges confronting our league.
"We will also chart the best and most acceptable way of the resolution of our challenges for the collective interest of all stakeholders,'' he added.
Ogba, who is the Senator for Ebonyi Central Senatorial District, also noted that the media has a huge part to play in repositioning the league.
"We are all aware that only the league with good and positive reportage can attract sponsors and investors.
"Our sports media must know that damage to the league is also a damage to their career. When football is killed, there will be nothing to report.
"While we make this appeal, we must realise that the media is key in our quest to indeed reposition our league.
"We must encourage the media and carry them along as an integral part of our day-to-day activities,'' he added.
More than 40 participants, comprising of club owners and their media officers, took part in the summit