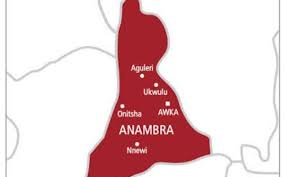 The International Fund for Agricultural Development- Value Chain Development Programme (IFAD-VCDP), has praised the commitment of rural farmers in Anambra for their efforts in achieving food security.
Team Leader, IFAD-VCDP Mid-Term Review Mission to Anambra, Prof. Jones Lemchi, made the commendation when he led IFAD-VCDP consultants on a visit to Awka on Tuesday.
The team visited Achalla, Awka North Local Government Area, Azia in Ihiala, Isulo, Ogboji and Ogbuka in Orumba South Local Government Area.
During the visits, the team inspected projects as well as interacted with benefiting farmers.
They inspected Rice Mill and borehole projects at Achalla, Market stalls at Azia, in Ihiala, Cassava Processing Centre in Isulo, Farm Land Development at Ogbuka and Rice Demonstration Farm at Ogboji.
Lemchi said the success stories in all the areas visited was that the rural farmers were truly committed in the agricultural and other activities that could lift them out of poverty and tackle the problem of food shortage.
He said that the goal of the agency in embarking on the agricultural projects was to enhance the income of small-holder farmers on a sustainable basis.
According to him, the projects would also stimulate agro enterprises that yield profits which in turn reduces poverty.
Awka North, Transition Committee Chairman, Emmanuel Ucheze, described IFAD-VCDP agricultural projects which target rural farmers as the best model in tackling poverty and food production.
"Your projects in some communities like Achalla, Ugbenu, Mgbakwu, and Awba-Ofemili has demonstrated some level of transparency and has proven to be a bottom-top approach in tackling poverty alleviation," he said.
Ucheze, represented by Mr Linus Iwuchukwu, a senior official of the council, appealed for the sustainance of the projects and accommodation of more farmers.
Mr Martin Imegwu, Chief Charles Chukwuemeka, Mrs Anthonia Chimbiko, Ignatius Umeh, all participants in the Programme, expressed happiness for being beneficiaries.
They, however, expressed concern over the delay in the provision of inputs after profiling them by the officials of the agency, which they said, is adversely affecting production.