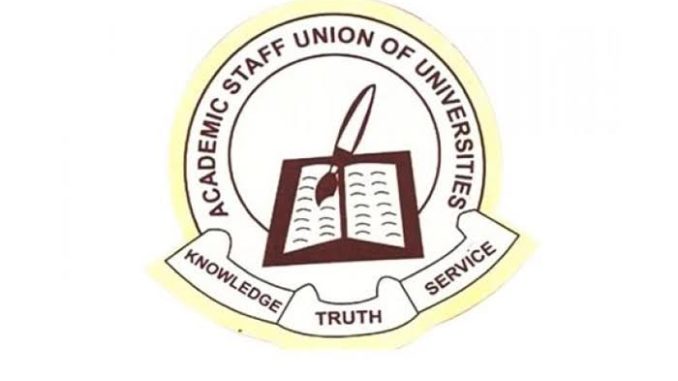 By David Awoyemi
The Academic Staff Union of Universities, (ASUU), University of Ibadan chapter, Oyo State, has called on President Bola Tinubu and the security agents to leave no stone unturned in finding the killers of Opeyemi Ajewole, a Professor of Social and Environmental Forestry Development of the institution.
It was gathered that, Ajewole was gruesomely murdered by yet-to-be-identified gunmen at the front of his house in the Orogun community in Akinyele Local Government Area of the state, on Monday, while returning home.
The statement reads in part by the Chairman, Ayo Akinwole, ASUU on Thursday,as he called on the Inspector General of Police, Alkali Baba to assist the State Police Command with all logistics support needed to find and arrest the killers of the deceased.
Akinwole also implored further to Tinubu to take a passionate interest in the case and ensure the security system unmasks the faces behind the murder of the institution's lecturer.
"The hearts of every ASUU-UI members are bleeding so profusely as if pierced by swords. Our bonqes shook so tremendously that it was as if our marrows were naked in the tundra region," Akinwole said.
"We condemn in totality the gruesome murder of our comrade, Ajewole, and charge the security operatives to track down and apprehend the perpetrators of this dastardly act, with a view to unravelling the motive behind the incident and bringing the perpetrators to book.
"The only tribute which the death of Ajewole deserves is that his killers are brought to justice and that Nigerians' lives should matter to the Tinubu presidency. Ajewole's gruesome murder again reminds us of how valueless human lives have become in our clime.
"Death lurks in all imaginable and unimaginable corners of this country and comes cheaply. The Nigerian populace is constantly assailed by terrorism, banditry, kidnapping, armed robbery, assassination, hunger, unemployment, and many more insidious exterminators of our individual and collective dreams.
"The situation of the Nigerian academics is even doubly precarious; they are prophets without any honour at home. Despite their immense contributions to national growth and development and recognition in the international circle, Nigerian academia is scorned and shabbily treated by the Nigerian state and the public for being unrepentant patriots."