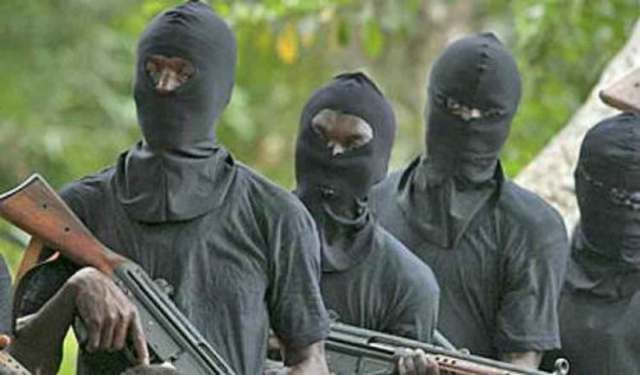 Residents of Kono-Boue and Gwara communities in Khana Local Government Area of Rivers State have abandoned their homes after gunmen killed at least six persons in the areas.
The natives are fleeing their homeland for fear of more attacks.
It was gathered that unknown gunmen killed three persons each in the two communities.
The rampaging gunmen invaded Gwara in the morning hours and reportedly shot three persons dead.
An anonymous community source stated that the gunmen invaded Kono-Boue later in the afternoon and shot three persons dead, forcing many natives to flee the community.
Public Relations Officer of the Community Development Committee (CDC) of Kono-Boue, Nwibakpo Golden, disclosed that three persons were killed in his community, while some natives fled the community.
Mr. Golden urged the government to site a Police Division in the community and rehabilitate the bad portions of the roads in the area, to effectively tackle the incessant attack by gunmen.
The Executive Governor of Edo State,  Mr Godwin  Obaseki, has stated that the operational experience with which the Army, under the leadership of the Chief of Army Staff, Lieutenant General Faruk Yahaya is taking on the insurgents, militants and violent separatists through joint efforts, indicates that peace and tranquility in Nigeria is not afar off.
Governor Obaseki stated this while receiving the Chief of Army Staff, during a courtesy call during the week.
The Governor further  expressed appreciation to the Nigerian Army for contributing immensely to the sustenance of peace in Edo State, while lauding the Army for the support given to other security services in order to curb cultism, criminality and  communal clashes within  the state. He also pledged to continue to support the Army.
The COAS, who is on a working tour to 4 Brigade, Nigerian Army, expressed gratitude to the government and good people of Edo State for  the support accorded the Nigerian Army, especially the construction of accomodation blocks at the Nigerian Army School of Supply and Transport, Benin.
He affirmed that the Nigerian Army will always respond when called upon; as it is one of her constitutional roles to aid civil authority, when called upon to do so.