Nollywood actress Victoria Inyama says domestic violence is a norm
Veteran Nollywood actress, Victoria Inyama has expressed her views on domestic violence and other forms of abuses which have become norms in Nigeria.
Inyama who is a survivor of domestic violence and an abusive marriage, said abuse is normal in Nigeria, and it's a continuous thing from generation to generation because children who grow up in a violent home will do the same when they grow up.
She said; "Violence in home/society in Nigeria is a Norm. Domestic violence in Nigeria is a norm, Violence is their confirmed form of 'communication."
"l just feel sorry for the children growing up in a violent toxic home! The circle of Abuse continues …..
Children bred in an abusive home are 70/100 become Abusers. They mirror their childhood memories in their Adulthood……Who is the child's Role Model…… The Abuser NEVER CHANGES….They only try to change their PATTERN"
Earlier this year, Victoria says abuse is about power, stating that the abuser doesn't want to let his victim go, like a master and slave relationship.
Inyama was formerly married to Godwin Okri and have three children together, but the marriage hit rock bottom due to abuse.
The actor keeps using her social media platform to encourage other individuals not to fall a victim.
Spotify: Davido's Timeless ranks most streamed album in sub-Saharan Africa
Famous Nigerian Afrobeat singer, Davido's latest song 'Timeless' has been ranked as the most streamed album in sub-Saharan Africa.
The Spotify Wrapped 2023 is the annual data-led review of how people listened to music and podcasts on the platform.
The singer's album, 'Timeless' was recently nominated for Best Global Album at the 2024 Grammy Nominations.
On the list of Spotify's most streamed albums in sub-Saharan Africa in 2023, Davido's 'Timeless' finished top ahead of Asake's 'Work of Art' and Burna Boy's 'I Told Them'.
Skepta dismisses comparison between his neck tattoo, Wizkid's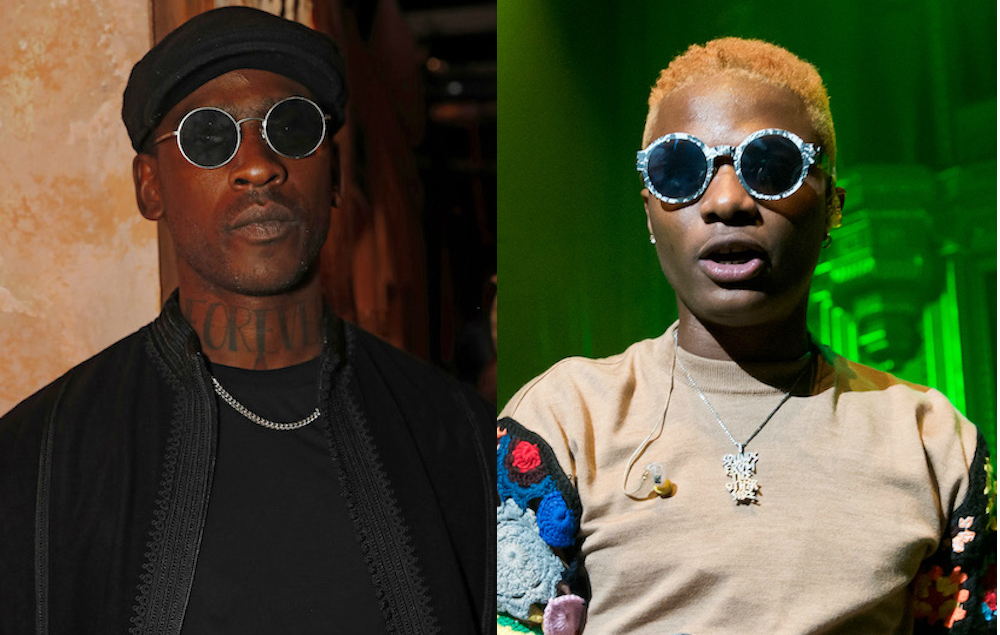 British-Nigerian rapper, Skepta has rebuked a social media user who tried to mock Grammy-winning singer, Wizkid's new neck tattoo by comparing it with his own.
Wizkid recently debuted his new neck tattoo on social media and has been trending on the internet.
An X user with the handle @yemioftheworld shared photos of Skepta and Wizkid flaunting their neck tattoos with a caption that taunts the Starboy singer.
Reacting, Skepta quoted the tweet, berating the poster for comparing their tattoos. He said the post obviously made the post out of boredom.
"So because I get tattoo for neck, nobody else should catch am? You people should gerrout forreal, you are bored and it's showing,"
he wrote.
ICPC, Police clear D'banj of fraud, rape allegations
Nigerian singer, Dapo Oyebanjo popularly known as D'banj, has been cleared of rape and fraud allegations by the Nigeria Police Force and the Independent Corrupt Practices and Other Related Offences Commission (ICPC), respectively.
The police and the anti-graft agency gave the 'Fall-In-Love' crooner a clean slate in separate clearance reports upon completion of investigations with incontrovertible outcomes on the innocence of the Kokomaster singer.
In an affidavit deposed by Toheeb Lawal of Abuja-based law firm, Law Corridor, before the District Court of Abuja, wherein the reports of the Nigeria Police Investigation and Clearance from the anti-corruption agency were exhibited and marked exhibit A and B, the legal practitioner averred that the police and ICPC cleared the singer of rape and fraud allegations.
In 2020, the singer was accused of rape and the Inspector General of Police ordered an investigation into the allegation.
In a report dated November 14, 2023, with case number CR:3000/X/FHQ/ABJ/SEB/T.1/VOL 18/284, and signed by ACP YY Abubakar of the Special Enquiry Bureau at the Force Criminal Investigations Department at the Force Headquarters in Abuja, the police said the matter was investigated but there was no evidence to substantiate the claim.
"The allegation was investigated," the report partly read. "The complainant, witnesses and suspects made their statements. The investigation was expanded across board but there was no prima-facie evidence, adduced facts or corroborative evidence to establish the offence of rape and sexual assault against the singer."
Also, sometime in late 2022, D'banj was wrongly accused of diversion of funds associated with the N-Power Programme of the Federal Government.
However, in a separate outcome after its investigation, the ICPC said that D'banj was not guilty of any fraud allegation.
In response to an inquiry, the Commission cleared D'banj of any infraction on the matter.
The clarification was dated November 29, 2023, with document number ICPC/OPS/SDD/SPT.LG/31/23.
"The commission investigated issues of fraud in the administration of the N-POWER Scheme where Mr Daniel Oladapo Oyebanjo's name came up. However, there was no prima facie case of fraud against hm.
"Kindly be advised that Mr Daniel Oladapo Oyebanjo is not under investigation with the Commission for any fraud-related offence," the statement partly read.
The lawyer, in his deposition filed before the Chief District Court of the Federal Capital Territory at Wuse Zone 2, Abuja, also averred that the singer was never a government official and never had any access to government funds and that the N-power campaign he supported was free and was never paid a penny by anyone or the government.