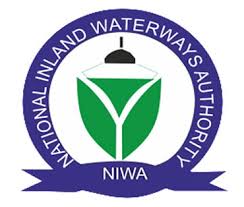 By Joshua Elekwachi, Abuja
Nigeria has recorded another milestone in her quest for economic development with the world's largest container shipping company by both fleet size and cargo capacity, serving 374 offices in 116 countries.
The Managing Director, National Inland Waterways Authority (NIWA), Chief Dr. George Moghalu has received accolades from different quarters for reviving Nigeria ports and waterways.
It was another feather to already decorated cap of Dr. Moghalu as he get Onitsha port fully functional after 42years of construction.
This new development has implications for the cost of transporting goods to eastern Nigeria as the need for container trucks conveying goods from Lagos to the east will be reduced. It will also mean less pressure on the major highways across the country.
There is no doubt that the full operation of the River port will boost Economic activities in Anambra State and south east, create jobs and wealth for teaming youths, reduce bottle neck in clearing goods and save money wasted in transporting containers from different port to the south east, decongest ports in Lagos and reduce the pressure on roads.
Indeed NIWA Boss has shown exemplary leadership to all investors that moving goods on the waterways is economically viable and safe , so all investors can key in and benefit the potentials of water transportation.
He has received giant strides within one year as the Managing Director of NIWA
He has the unprecedented pedigree and innately imbued capacity to turn things around .
Also as a consulate politician and seasoned administrator and a man with zero tolerance for tribalism of any sort . He will initiate a giant step with his team to upgrade the Authority facilities and safety standards on Nigeria waterways and coastal line. As part of his effort to reposition NIWA he has already taken the following steps :The re-engineering process , he has make sure that all boats and water vessels without NIWA permits would not be allowed to operate on Nigeria coastal lines; He has commenced massive clearance of water debris of Nigeria's channels and the NIWA boss has sign MOU with a firm to provide life jackets in all waterways in the country."
Others are "In other to attract investment opportunities in Nigeria waterways, he has embarked on massive sensitization workshops across the country.
"As part of his initial managerial steps, the NIWA boss has committed to dismantling illegal structures along the right of our waterways.
"In other to increase the organisations IGR he has insisted that all landlords given permission to build the right of ways must pay their appropriate dues to avoid unpleasant sanctions."
"With Chief Dr. George Moghalu as the MD of NIWA it is not business as usual where rickety boats are allowed to operate with the potential dangers of wasting Nigerians lives in our waterways," said analysts.
It is usually said that appreciation is the application to do more ,Chief Moghalu has set a big unmatchable record within one year in office.