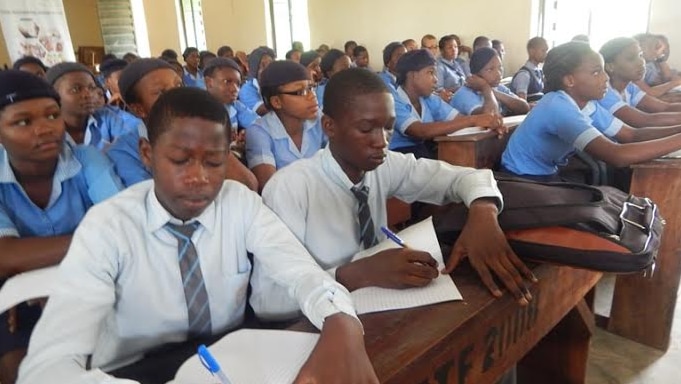 …makes case for increased funding of education
Bankole Taiwo, Abeokuta
A total of 3992 students across the six Southwestern states who were picked through an online qualifying  exam have been presented with this year scholarships from a Non-governmental organisation, Scholarship Aid Initiative.
The presentation of the scholarship awards to the beneficiaries was held at Olusegun Obasanjo Presidential Library (OOPL) Abeokuta last Thursday.
The African Regional President of the NGO, Dr Oluwatosin Adebayo said that the kind gesture of the organisation which has been on for about a decade had seen several thousand of indigent students out of higher education.
Dr Adebayo said that the need to assist many people who actually wanted to go for higher education but do not have the financial wherewithal informed the setting up of the organisation.
Adebayo said for this year edition of the scholarship awards, 8034 students applied out of which 6534 were shortlisted to write the qualifying exam but only 4800 turned up out of which 3992 made the final list.
He said that it was however the time for some privileged Nigerians to also lend their support to giving the youths who are the future glory of the country qualitative education.
Dr Adebayo urged Nigerian leaders to do away with greed and corruption and invest hugely in funding the education sector saying that earmarking 5% or 6% to the education sector when the United Nations recommended a minimum of 26% was condemnable and would never allow the country attain its full potentials.
He has therefore appealed to all those who benefited from the group's favourable disposition to education to face their studies squarely as the NGO will not think it twice before dropping any of the beneficiaries who is not measuring up in his or her studies.
Dr Odedokun Adekunle, Director, National Planing of the NGO has equally urged Nigerian government to take the education of its citizens very seriously or else these citizens might later in the future become thorns in the flesh of the government
Dr Odedokun said that the ongoing strike by Academic Staff Union of Universities (ASUU) which has seen the universities locked up for over eight months now was a sad commentary on the readiness of Nigerian government not to prioritize education
He said given the new normal brought about by Covid-19, government must make concerted efforts to leverage on the use of ICT to enhance learning such that even when face to face interaction is not possible or not necessary, teaching and learning could still be done online
Dr Odedokun identified lack of stable power supply, internet facilities among others as the major challenges impeding online learning urging the government to help remove these bottlenecks.