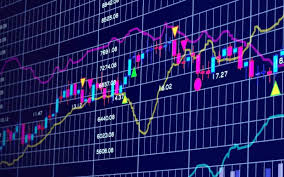 Despite some profit-taking towards the end of last week's trading activities, The Nigerian Stock Exchange (NSE) equities market gained 5.30 per cent at the start of the week that drove the market beyond the 28,000 basis point mark and to its largest weekly gain since May.
The NSE ASI closed last week at 28,415.31 basis points from 26,985.77 basis points it closed in prior's week transaction.
The equiti9es market Month-Till-Date (MtD) and Year-till-Date (YtD) return for the index grew to 5.9per cent.
Notably, investors' interest in MTN Nigeria Plc (+8.1per cent), Airtel Africa Plc (+7.8per cent), and Dangote Cement Plc (+4.2per cent) drove the benchmark index 5.3 per cent higher, week-on-week (w/w), to 28,415.31 basis points.
The Banking (+7.8 per cent) index topped the sectoral charts, following gains in Zenith Bank Plc (+10.8 per cent) and Guaranty Trust Bank Plc(+4.8 per cent), followed by the Industrial Goods (+2.7 per cent), Consumer Goods (+2.0 per cent), Oil & Gas (two per cent), and Insurance (two per cent) indices.
According to the NSE weekly report, a total turnover of 3.140 billion shares worth N35.372 billion in 35,099 deals were traded last week by investors on the floor of the Exchange.
Investors had traded a total of 1.532 billion shares valued at N16.901 billion that exchanged hands in prior's week in 17,882 deals.
The report stated that, "The Financial Services industry (measured by volume) led the activity chart with 2.325 billion shares valued at N25.816 billion traded in 21,306 deals; thus contributing 74.05 per cent and 72.99per cent to the total equity turnover volume and value respectively.
"The Oil and Gas industry followed with 200.567 million shares worth N1.012 billion in 1,977 deals. The third place was the Industrial Goods industry, with a turnover of 149.200 million shares worth N3.631 billion in 2,991 deals.
"Trading in the top three equities namely Zenith Bank Plc, FBN Holdings Plc and United Bank for Africa Plc. (measured by volume) accounted for 1.236 billion shares worth N15.724 billion in 9,774 deals, contributing 39.36 per cent and 44.45 per cent to the total equity turnover volume and value respectively."
The report stated that a total of 1.051 million units valued at N4.847 billion were traded this week in 33 deals compared with a total of 192,781 units valued at N1.597 billion transacted last week in 24 deals
Analysts at Cordros Capital said, "We expect the market might continue to benefit as domestic investors seek alpha-yielding opportunities in the face of increasingly negative real returns in the fixed income market.
However, we advise investors to trade in only fundamentally justified stocks as the weak macro environment remains a significant headwind for listed companies."