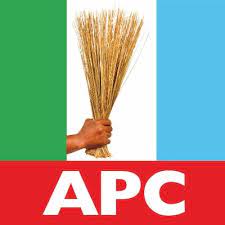 The All Progressives Congress (APC) has claimed that Abdullahi Adamu, the party's National Chairman, has never written a warning letter to presidential contender Bola Tinubu.
According to reports, Adamu, a former governor of Nasarawa, voiced his displeasure with the current make-up of the Presidential Campaign Council (PCC).
It was underlined in a statement that was released on Friday by National Publicity Secretary Felix Morka that the memo "did not originate from the party."
A letter that is not signed but indicates that it is a draught "cannot and should not be attributed to its purported author," according to the representative for the company.
Mark mentioned that Adamu and Tinubu keep their communication routes pleasant and functional, and that they take full use of the liberty to have open dialogues about party concerns.
"An unsigned "DRAFT" letter of the kind that is circulating is patently unnecessary and contributes nothing of value to the engagement between the Party and the PCC," the letter reads
Morka continued by saying that the APC would not allow itself to be sidetracked by the desires and actions of critics who were holding out hope that a crisis would break out in the ruling platform.
He insists that the party is unified in its "resolve and commitment to execute a focused and issue-driven campaign to persuade Nigerians" to renew its mandate in 2023. He was speaking in reference to the party's upcoming election.