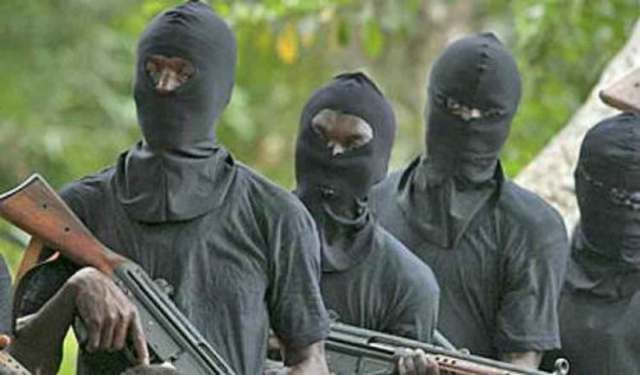 By Ayo Fadimu
It was a day of blood letting in Ondo as unidentified Gunmen killed the Oluifon of Ifon, Oba Isreal Adeusi.and two persons were reportedly shot in a robbery attack on bank and police station in another part of the state
It was gathered that the king, a first class monarch was killed while returning to his town after attending the Council of Obas meeting in Akure, the state capital on Thursday.
The king was shot by hoodlums at Elegbeka, few kilometers from Owo town.
Our correspondent also gathered that two persons were kidnapped at thesame spot few minutes later.
The late monarch was rushed to the Federal Medical Centre in Owo, where he died of gunshot injuries.
In another dastard act, at least two persons were shot in Ode-Irele of Irele local government area in Ondo State yesterday, when armed robbers attacked a Bank and nearby police station.
The robbers who reportedly arrived the Bank at 3:15pm in a Toyota picnic vehicle numbered about 10 and operated for 47 minutes.
An eye withness, Mr. Dennis Ikutiminu who spoke with our Correspondent  after the incident said some of the robbers also went to the closest Police station, shot at random and looted some fire arms.
"I was trying to withdraw some money from the ATM when the robbers suddenly arrived, two persons sustained gunshot injuries while the robbery lasted for about 47 minutes. Some of them also went to attack the Police station. They also left with the bank manager's car," he added.
An undisclosed amount of money was carted away by the robbers.
The robbery incident came hours after the Inspector General of Police had left the state.
It was gathered that the army got to the Bank just few minutes after the robbers had left.
The state police PRO, Mr. Tee-leo Ikoro, confirmed the attack on the monarch, he assured that the culprits will soon be apprehended as the commissioner of Police has deployed officers to comb the area and arrest the hoodlums.
On the bank robbery, Ikoro told our correspondent that he is yet to confirm it from the Divisional Police Officer in the Town.