Global non-profit, AdamStart has announced winners of its emergency relief fund to support creative activists involved in the #EndSARS protests rocking Nigeria.
Since Thursday, 8th of October 2020, young Nigerians have marched relentlessly for their rights to freedom of speech, and freedom from oppression by the notorious Special-Anti Robbery Squad (SARS) unit of the Nigerian Police force. These officers have been known to profile young, well meaning Nigerian youths for years, from extorting money and stealing gadgets to unlawful arrests and detention, torture and sometimes death.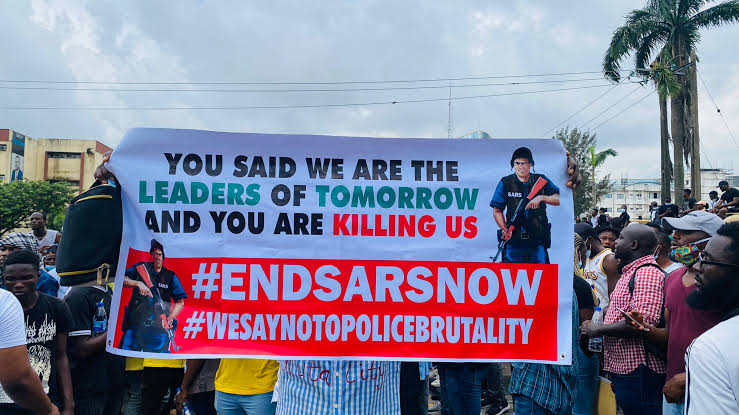 The Nigerian youths united as a single voice and spoke up in their numbers about the injustice from the police department.
AdamStart, via it's founder Adam Bradford rose to the occasion and pledged an Emergency Response Fund to support creative activism tackling SARS in Nigeria, ideas submitted had to be original, progressive and not incite any form of civil unrest.
4,200 applications were received within an 18 hour time frame, it took the entire efforts of the AdamStart team to read through every application and longlist potential candidates. A final shortlisting was done and the following 9 winners were selected on the basis of some key metrics.
Originally, the open call was to source one winner, however, upon reflection by the internal team and advice from Benson Ekpo, AdamStart's regional lead for Africa, 9 winners were selected to form a cohort. These nine winners will receive coaching support to start or scale their projects and two of them will visit the United Kingdom later next year to meet with key policy stakeholders in the U.K.
We are proud of all who submitted an idea and would like to employ everyone to keep fighting for the Nigeria they believe in. Please find below the names of the coHort.
1.Wadi Ben-Hirki – winner of the travel opportunity
2.Isaiah Ebere – Winner of the travel opportunity
3.Duke Ekezie-joseph
4.Jideofor Okoye
5.Ajayi Samuel
6.Muyiwa Braimoh
7.Joy Wonne
8.Rinu Oduala (by popular demand nominations)
9.Ajumoke Nwaeze